Doctor Who Adventures issue 257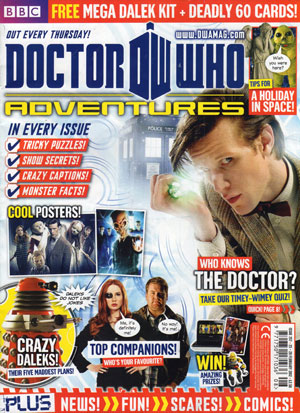 Doctor Who Adventures issue 257
Don't you love Jam?
I think I like raspberry best, although I need to do more experiments to be sure.
And I don't just mean eating it.
Jam is also useful for pouring over Neptune's bees.
It clogs their wings, means they can't fly and gives the bees a tasty, nutritious meal that isn't people.

Also inside…
*Crazy caption
*Crazy schemes
*The biggest ever Doctor quiz
*Matt's Secrets
*The fairest of them all (comic)
*Holidays in space
*Getting it right and much more…
These weeks issue comes with a deadly Dalek set with bouncy ball, keyring, stamp, magnets and more plus a Deadly 60 card pack….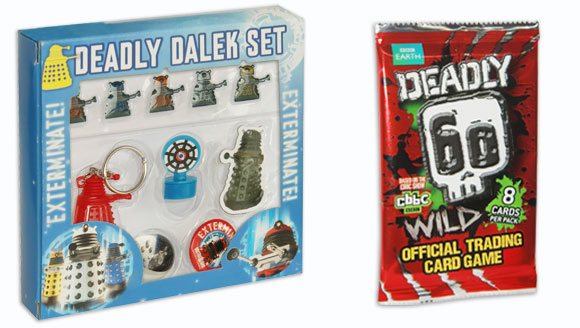 Doctor Who Adventures is a weekly magazine for young boys and girls who love Doctor Who.
The magazine immerses readers into the world of the Doctor and his friends, taking them on an adventure into time and space every week! It is packed full of monster and creature fact files, brilliant posters, behind-the-scenes secrets, competitions, comic strip action and puzzles.
There's always loads of excitement, action, adventure and fun! Doctor Who Adventures is a must-have for young fans of the successful BBC series!
This magazine is written for and aimed at children in the 6-12 years old age range.
It is specifically targeted at a core age group of 7-8 year olds.

Next weeks issue comes with a monster Doctor sticker and sticker roll.