Doctor Who Adventures issue 256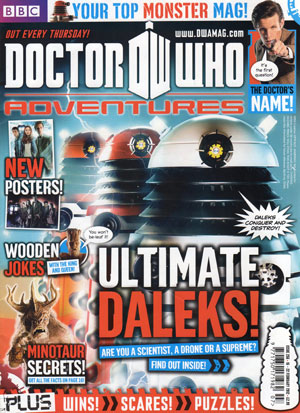 Doctor Who Adventures issue 256
Two useful things I've learned this week.
One: it's quite tricky to play a xylophone when you're underwater.
Especially if you're underwater on the Moon of Poosh where the coral try to eat you.
Two: if you play tunes by Olly Murs, the coral want to sing along and forget to bite you.

Also inside…
*Headless Monks brain
*What's my name
*The ultimate Dalek quiz
*Matt's Secrets
*Faster than light (comic)
*My big fat blue life
*Destroying a Dalek ans much more…
These weeks issue comes with a Silence sketch pad, pencils and monster folder…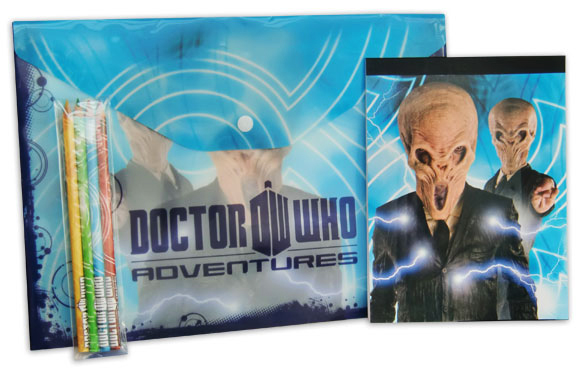 Doctor Who Adventures is a weekly magazine for young boys and girls who love Doctor Who.
The magazine immerses readers into the world of the Doctor and his friends, taking them on an adventure into time and space every week! It is packed full of monster and creature fact files, brilliant posters, behind-the-scenes secrets, competitions, comic strip action and puzzles.
There's always loads of excitement, action, adventure and fun! Doctor Who Adventures is a must-have for young fans of the successful BBC series!
This magazine is written for and aimed at children in the 6-12 years old age range.
It is specifically targeted at a core age group of 7-8 year olds.

Next weeks issue comes with a deadly Dalek set with bouncy ball, keyring, stamp, magnets and more.