Doctor Who Adventures issue 253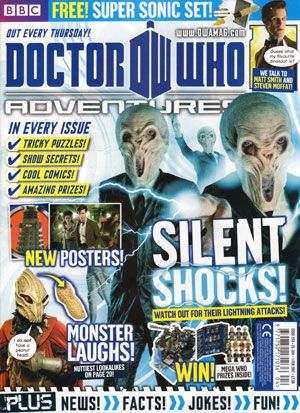 Doctor Who Adventures issue 253
Phew!
It's not easy pretending to be dead, you know!
Last weekend, I had to divert an alien invasion, stop a star exploding and buy some new slippers, all without moving!
Still, it seems to have fooled the Silence. Unless they read Doctor Who Adventures, of course… Oh dear.
Urm… who's this Doctor chap?



Also inside…
*Repaired Room
*Matt Smith and Steven Moffat share their show serets
*Order Order
*10 things you might not know about the silence
*The star serpent (comic)
*The amazing deaths of Rory Williams
*Who lookalikes and much more…
This week free gift is a Sonic pen and psychic paper set…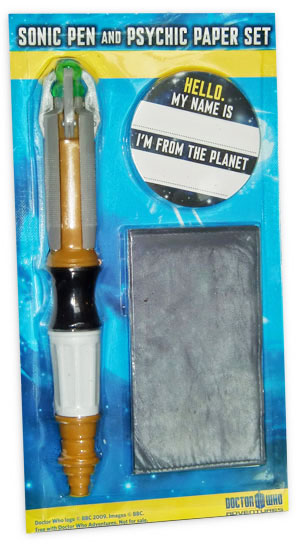 Doctor Who Adventures is a weekly magazine for young boys and girls who love Doctor Who.
The magazine immerses readers into the world of the Doctor and his friends, taking them on an adventure into time and space every week! It is packed full of monster and creature fact files, brilliant posters, behind-the-scenes secrets, competitions, comic strip action and puzzles.
There's always loads of excitement, action, adventure and fun! Doctor Who Adventures is a must-have for young fans of the successful BBC series!
This magazine is written for and aimed at children in the 6-12 years old age range.
It is specifically targeted at a core age group of 7-8 year olds.
Next weeks issue comes with a mini Ood and Judoon monster Army