Doctor Who Adventures issue 252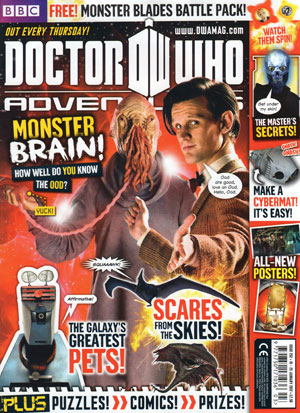 Doctor Who Adventures issue 252
What a week it's been!
I must write it down in my 500-year diary so I don't forget. First, I taught a gorilla to water-ski.
Then I stopped an invasion by the grouchy Groog.
Then I took part in the Strictly Come Dancing final in 2145 – and came second to Robot John.
He was cool! How was your week?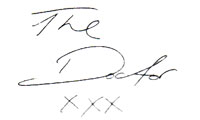 Also inside…
*Lost and found
*Keep watching the skies
*Time-travellers quiz
*Beware of the Dog
*Ood Timeline
*Picture imperfect (comic)
*Make a Cybermat and much more
This week free gift is a Monster Blades battle pack…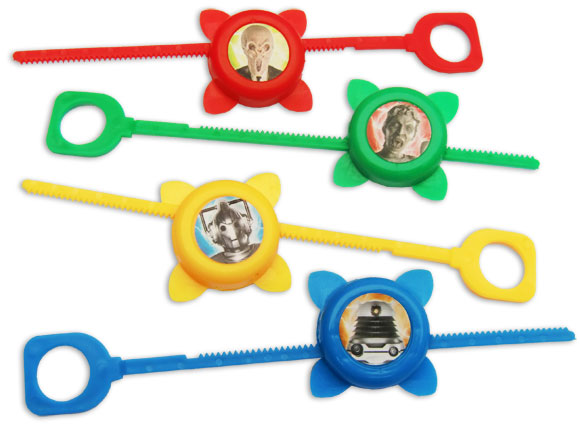 Doctor Who Adventures is a weekly magazine for young boys and girls who love Doctor Who.
The magazine immerses readers into the world of the Doctor and his friends, taking them on an adventure into time and space every week! It is packed full of monster and creature fact files, brilliant posters, behind-the-scenes secrets, competitions, comic strip action and puzzles.
There's always loads of excitement, action, adventure and fun! Doctor Who Adventures is a must-have for young fans of the successful BBC series!
This magazine is written for and aimed at children in the 6-12 years old age range.
It is specifically targeted at a core age group of 7-8 year olds.
Next weeks issue comes with free psychic paper notebook and sonic pen.