Doctor Who Adventures issue 251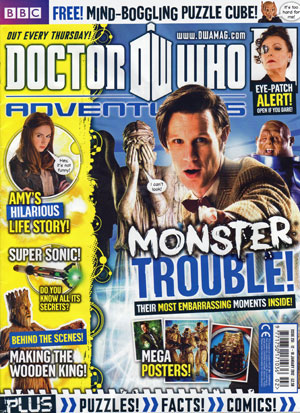 Doctor Who Adventures issue 251
I'm here in 1807 to pick up a very rare copy of Jack and the Beanstalk.
My last one got eaten by a hungry Multiform.
And who should I bump into but the Cyberleader!
Oh, it's a small universe. Right, better dash – small Cyber invasion threatening all of history.
See you next week, if there is one..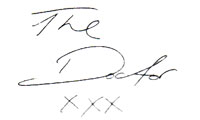 Also inside…
*Talking rubber ducks
*Monster cringes
*Forest Walkers
*10 things you might not know about the Sonic
*The amazing life of Amy Pond
*Vengeance of The Atomon Part 2 (comic)
*Backstage secrets and much more…

This weeks issuse, priced £2.50 comes with free mind boggling puzzle cube…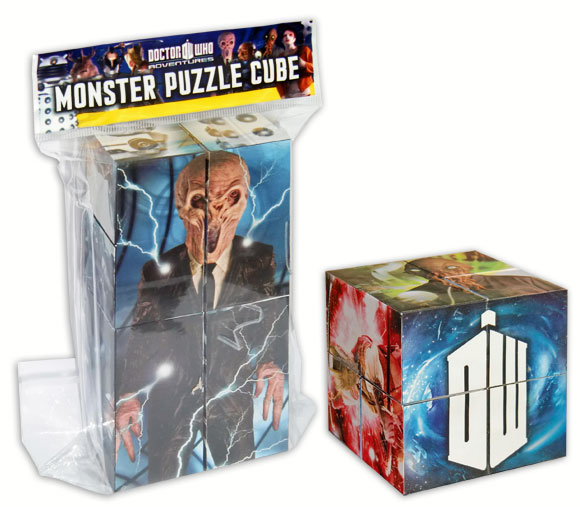 Doctor Who Adventures is a weekly magazine for young boys and girls who love Doctor Who.
The magazine immerses readers into the world of the Doctor and his friends, taking them on an adventure into time and space every week! It is packed full of monster and creature fact files, brilliant posters, behind-the-scenes secrets, competitions, comic strip action and puzzles.
There's always loads of excitement, action, adventure and fun! Doctor Who Adventures is a must-have for young fans of the successful BBC series!
This magazine is written for and aimed at children in the 6-12 years old age range.
It is specifically targeted at a core age group of 7-8 year olds.
Next weeks issue comes with free Monster Blades battle pack.