Doctor Who Adventures issue 250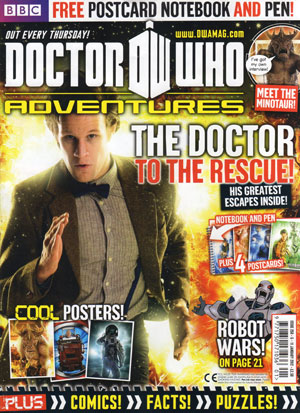 Doctor Who Adventures issue 250
Happy New Year -again!
I know for you lot New Year was last week, but here on Slombikkitini it's New Year every week, because the planet just wooshes round its sun that fast!
People have birthdays once a week, too, and the whole place is just one big party!
Don't you wish you were here?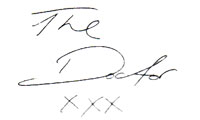 Also inside…
*The best job ever
*The Doctors great escapes
*New year , new hat
*Rivers Diary
*Vengeance of The Atomon (comic)
*Backstage secrets
*Destination 2012 and much more…
This weeks issue, price £2.50 comes with a free note book and pen with 2 double sided postcards so you can choose your own cover.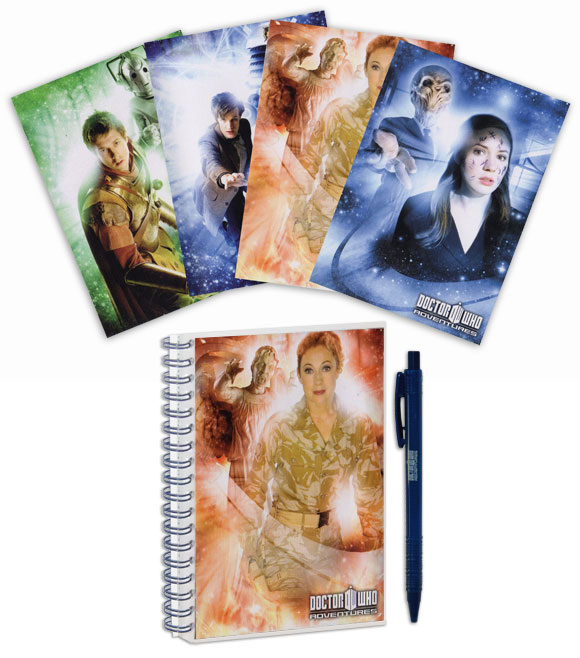 Doctor Who Adventures is a weekly magazine for young boys and girls who love Doctor Who.
The magazine immerses readers into the world of the Doctor and his friends, taking them on an adventure into time and space every week! It is packed full of monster and creature fact files, brilliant posters, behind-the-scenes secrets, competitions, comic strip action and puzzles.
There's always loads of excitement, action, adventure and fun! Doctor Who Adventures is a must-have for young fans of the successful BBC series!
This magazine is written for and aimed at children in the 6-12 years old age range.
It is specifically targetted at a core age group of 7-8 year olds.
Next weeks issue, on sale Thursday January, comes with a Monster puzzle cube.