Doctor Who Adventures issue 249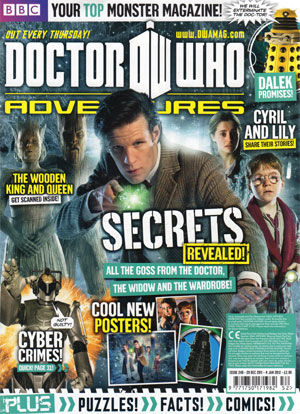 Doctor Who Adventures issue 249
Happy New Year!
How cool was your Christmas? Mine was all snow and presents and scary living trees.
Then I had a nice Christmas dinner with Amy and Rory.
And pudding. Mmm. Quick tip, though: don't use a sonic to do the washing up.
It smashes all the dishes! Whoops.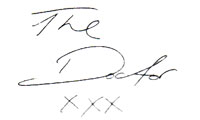 Also inside…
*Unit files reopened
*Wooden Kings Brain
*Mega Moments – The Christmas Special
*The Doctors guide to 2012
*The Doctor is mad – in a good way
*Humans aren't just for Christmas (comic)
*Monster promises and much more…
This week issue, price £2.99, comes with Dalek pencils and toppers and a surprise gift. Next weeks issue comes with a postcard notebook and Doctor Who pen.