Doctor Who Adventures issue 248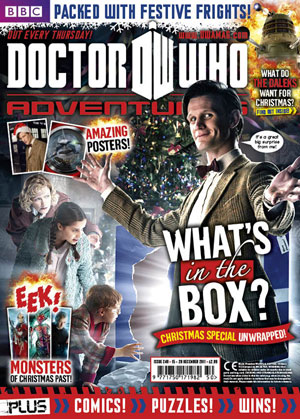 Doctor Who Adventures issue 248
Have you been good this year?
Then you might just get the coolest present – my most Christmassy Christmas episode yet!
It's got everything – snow (brrr!), presents (a strange and dangerous one!), and it wouldn't be Christmas without monsters.
wahoo!
Or do I mean waaah?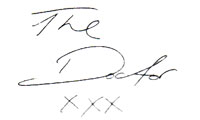 Also inside…
*Children in tweed
*The Doctor, The Widow and The wardrobe
*S'no Angel
*Monsters of Christmas past
*10 things you might not know about The Doctor at Christmas
*Dear Santa claws
*Wait until morning (comic)
*Christmas comes early and much more
This week issue comes with a terrific 2012 calendar, Doctor mask, stickers, gift tags, a make you own Weeping Angel for the top of the tree and a Christmas card from the Doctor.