Doctor Who Adventures issue 247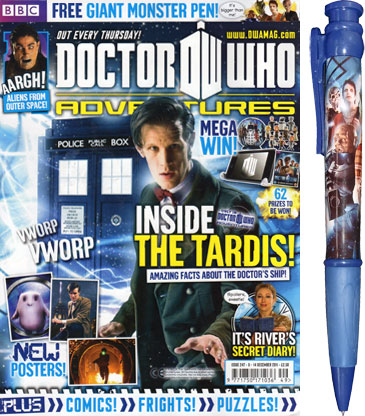 Doctor Who Adventures issue 247
Happy Christmas Day, everybody! Isn't it great? Oh, I forgot. You're not there yet.
Sorry! I just couldn't malt, so I've hopped forward in time. The look on your face when you opened that present! Priceless.
In fact, I'm going to go and do it all again, right now. See you there!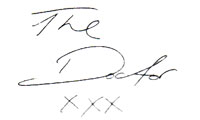 This weeks issue comes with a giant pen and has some amazing prizes to win every day.
Also inside…
*Meet Matt
*10 things you might not know about the Tardis
*Say what?
*Celestial Bodies
*Rivers diary
*The Atomon invasion (comic)
*Treason and plot and much more…
Next weeks issue comes with 8 gifts including 2012 calendar, holo stickers, Doctor mask, Angel make and monster tags.