Doctor Who Adventures Issue 246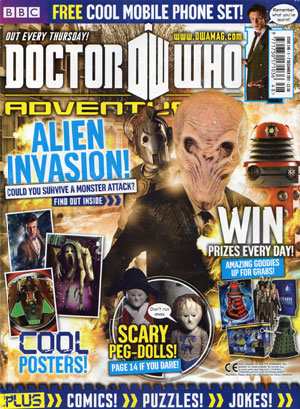 Doctor Who Adventures Issue 246
Hey, you! You sitting at the back! Yes, you lot, who are sneakily reading this in class!
Your teacher is really a Hive Monster from Framasis Major and she's going to eat you before break time!
Quick! Run!
Phew – that mas close! Let's hope none of the rest of you have omnivorous teachers…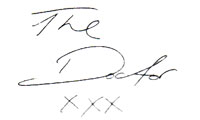 This weeks issue comes with a Mobile phone kit (phone sock, lanyard and screen wipe) and has some amazing prizes to win every day.
Also inside…
*How to survive an alien invasion
*The ultimate quiz
*Tardis scanner
*Draw this Sontaran
*Harvest of Doom (comic)
*Sneaky Secrets of The Doctors Wife
*My Monster day and much more
Next weeks issue comes with a free enormous monster pen.