Doctor Who Adventures issue 226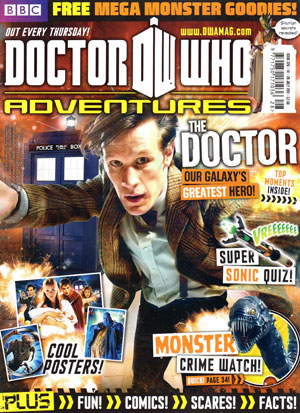 Doctor Who Adventures issue 226
Good news, everyone – this week's issue has quite a lot of stuff about me in it!
About time, too, I'm sure you'll agree. Monsters and scary things and nasty eye-patch ladies are all very well, but you can't beat a bit of your favourite Time Lord, can you?
Check out my most heroic moments on page 6! There are some pages that aren't all me, me, me, of course, but I seem to have run out of space to tell you about those! Shame.


In this issue…
*Who's best
*Our hero
*Sonic quiz
*Run for your lives
*Fall guy
*The Golesterkiol Collection
*Lazarus creature and much more
This issue comes with mega monster goodies…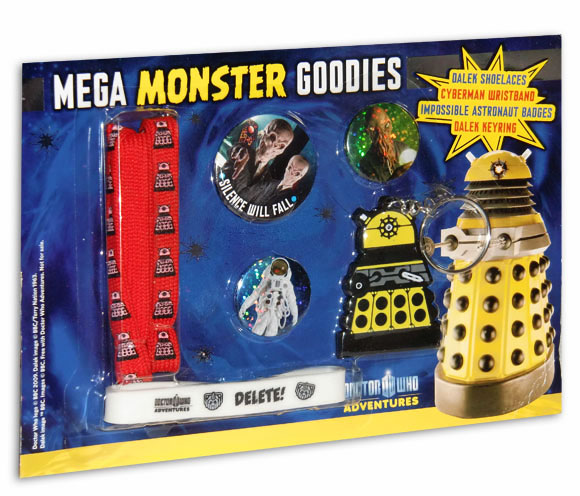 Doctor Who Adventures Monster Competition Winner
A 12 year-old girl from Suffolk has won a national competition to design a Doctor Who monster for Doctor Who Adventures magazine. Jessica Rickarby's design of a monster called 'Screamer' has been turned into a comic strip character for Doctor Who Adventures magazine. The 'Screamer' has just been put on display at the highly-praised 'Doctor Who Experience'
Don't forget to check out the Doctor Who Adventures website www.dwamag.com to keep up to date with the very latest news from the Time Lord.