Doctor Who Adventures issue 218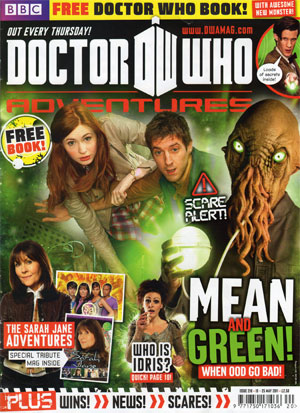 Doctor Who Adventures issue 218
This is a very special issue, with a mini-mag devoted to my brilliant friend Sarah Jane Smith, full of your favourite memories of her and her adventures.
We also find out about mad old Idris -she's my Tardis, but a woman at the same time.
And we get a glimpse of where the Tardis is heading next -sadly, it's not the planet of jelly where the trees are made of ice cream.

Also inside…
*Mega Moments
*True or false
*The Impossible Quiz
*The Rebel flash
*The Very Cool Bow tie
*Doctor Doctor and much more
Don't forget to check out the Doctor Who Adventures website www.dwamag.com to keep up to date with the very latest news from the Time Lord.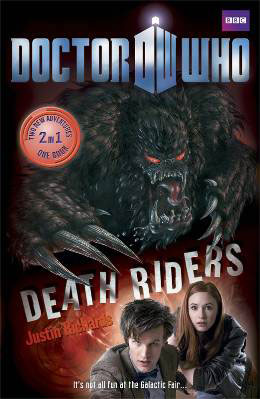 Free with This issue – Doctor Who:Death Riders
By Justin Richards
An action-packed chapter book for younger Doctor Who fans, starring the Eleventh Doctor with his companions Amy Pond and Rory Williams.
The Galactic Fair has arrived on the mining planet of Stanalan and the Death Ride roller coaster is really drawing in the crowds.
But there's something sinister going on behind all the fun of the fair. Join the Doctor, Amy and Rory as they investigate…
Death riders is part of a series on 2 in 1 double sided Doctor Who books. You can find out more about these at Penguin books Here.