Doctor Who Adventures issue 216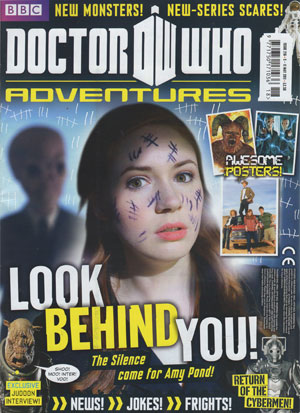 Doctor Who Adventures issue 215
I seem to have pen all over my hands and arms – can't remember why. Anyway. Loads of cool things in this week's Doctor Who Adventures.
Find out all about the real Apollo 11 landing on the Moon, and also where the TARDIS will land next.
Plus posters and puzzles and comic-strip pandemonium! Hmm… Now there's more pen on my hands. What do you think that can mean?

Don't forget to check out the Doctor Who Adventures website www.dwamag.com to keep up to date with the very latest news from the Time Lord.
This weeks issue comes with a Trainer bag,stickers, badges and A pack of Monster Invasion cards!