Doctor Who Adventures Issue 198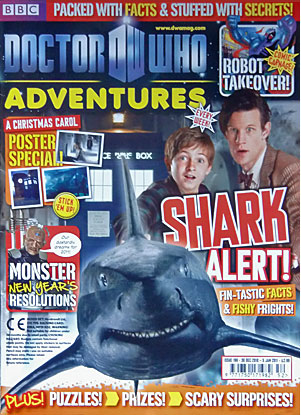 Doctor Who Adventures Issue 198
Wow! How amazing was the Christmas special?
We've got loads of extra info about it this week. You can find out what our favourite moments were, learn all about flying sharks and get stuck in our massive Sardicktown wordsearch.
All This and…
*Spot the difference
*Monster resolutions
*Scares in the now
*Wedding woes
*Lost in time
*First foot first and much more
See you next week.