Doctor Who Adventures issue 194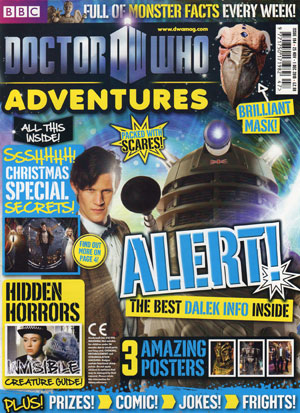 Doctor Who Adventures issue 194
Hello! Christmas Day is only a month away, and that means it's not long until this year's Doctor Who special. Make sure you use your advent calendar to help you count down the days! Have fun.
This weeks issue comes with an advent calendar.
Plus…
*Lost in Time
*Timey Wimet madness
*Countdown to Christmas
*Hidden Horrors
*poster-The Cyberking
*Visitors guide – stone henge
and much more.