Doctor Who Adventures issue 193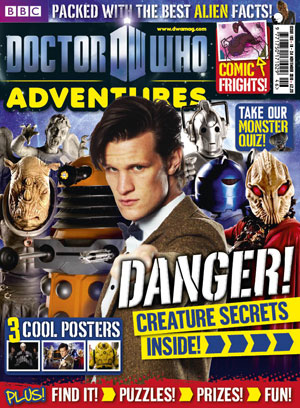 Doctor Who Adventures issue 193
Monsters, monsters, monsters in Doctor Who Adventures this week!
We celebrate 47 years since the very first episode of Doctor Who with 47 brilliant monster facts.
Plus, we've got a giant, double-sided poster for you – absolutely FREE! Make an amazing TARDIS console for your Doctor Who toys, and find out how competition winner Francis Salvi got on as editor of the magazine for a day!
Then there's the madcap action of our comic strip, the fiendish genius of our puzzles, thrilling competitions and all the usual cool Who info.
Doctor Who Adventures, issue 193, is out now