Doctor Who Adventures Issue 191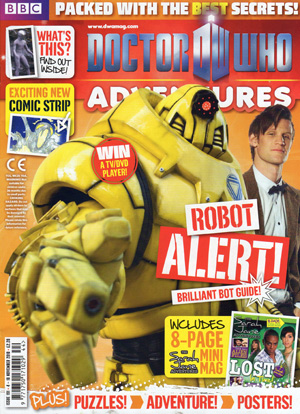 Doctor Who Adventures 191
Robot Alert!
There have been some amazing robotic creatures in Doctor Who – and this week we reveal your favourites.
You'll also find another fact-filled, pull-out mini mag about The Jane Adventures.
Doctor Who Adventures, issue 191, is out now
Don't forget to check out the Doctor Who Adventures new website www.dwamag.com to keep up to date with the very latest news from the Time Lord.