Doctor Who Adventures issue 190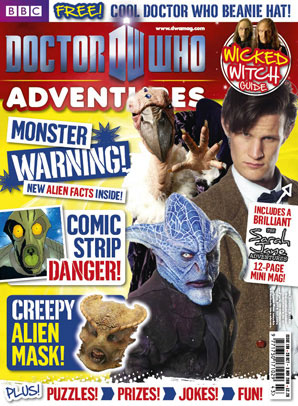 Doctor Who Adventures 190
Brr! If you're feeling chilly, we've got the perfect free gift this week – an amazing Doctor Who beanie hat!
As it's Halloween on Sunday, we've added extra scares to this week's mag! There's a spooky guide to the witchiest witches in Doctor Who, and a scaly monster mask to cut out and wear – if you dare!
You can also find out about the latest episode of The Sarah Jane Adventures and read a cool interview with actress Katy Manning, who plays Jo Jones.
Doctor Who Adventures, issue 190, is out now