Doctor Who Adventures 186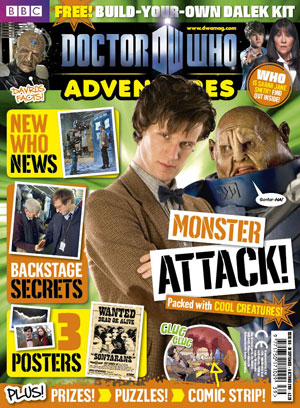 Doctor Who Adventures 186
This week, build your own wind-up Dalek with our amazing free kit!
Inside, we get a first glimpse at the Doctor Who Christmas special. We find out all about Sarah Jane Smith and her time travelling with the Doctor. We've nine Doctor Who finger puppets for you to make.
We go behind the scenes to see how the special effects team gave Auton Rory his gun hand and we have everything you need to know about those monstrous potato-heads, the Sontarans. It's spud-tacular!
Doctor Who Adventures, issue 186, is out now