Doctor Who Adventures 183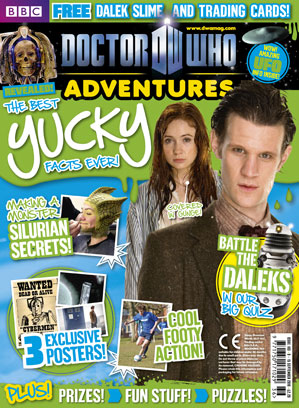 Doctor Who Adventures 183
This week's issue of Doctor Who Adventures is full of yucky facts that will make you go 'Eewww!'.
It comes with a free pot of gooey Dalek slime and a pack of Deadly 60 trading cards!
Inside, you'll find freaky UFO facts, amazing posters, backstage secrets on the Silurians and some giant worms crawling around the comic strip.
It's DISGUSTING!
Doctor Who Adventures, issue 183, is out now.
Don't forget to check out the Doctor Who Adventures new website www.dwamag.com to keep up to date with the very latest news from the Time Lord.