Doctor Who Adventures 176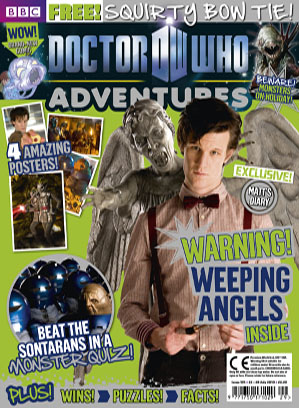 Doctor Who Adventures 176
Free squirty Bow tie!
This week, you can enter a video competition to act out your own adventures as the Doctor, discover Matt Smith's secrets from filming the explosive season finale and squirt your mates with the free bow tie! SPLASH!
You can also test how much you know about the spuddy Sontarans, read some fast facts on dangers dribblers the Flood and win loads of cool toys.
So what are you waiting for?
Doctor Who Adventures, issue 176, is out now
Don't forget to check out the Doctor Who Adventures new website www.dwamag.com to keep up to date with the very latest news from the Time Lord.