Doctor Who Adventures 175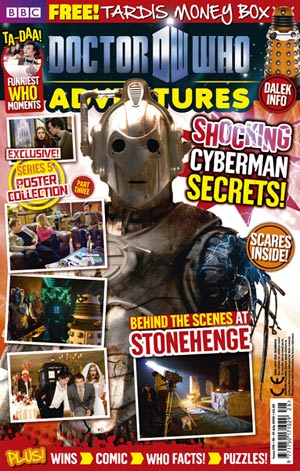 Doctor Who Adventures 175
This week's magazine is even huger than normal!
It's extra-tall and packed full of all your favourite Who stuff.
Don't miss the final part of our Series 5 poster collection, a Cyber skull special (peek inside if you dare), an awesome Doctor mask and your favourite scenes (Amy being attacked by a Cyber head)!
You'll also find the winner of our funniest moment DWA award, cool competitions, a Victory of the Daleks episode guide, a new comic adventure starring the Doctor and Amy, backstage secrets from Stonehenge, your pictures and loads more!
Doctor Who Adventures, issue 175, is out now (15 July)!
Don't forget to check out the Doctor Who Adventures new website www.dwamag.com to keep up to date with the very latest news from the Time Lord.