Doctor Who Adventures 174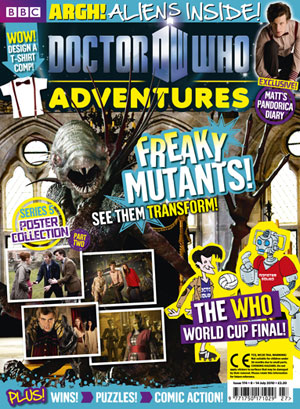 Doctor Who Adventures 174
This week's brilliant magazine contains over 80 amazing stickers – we know you'll love them!
Inside the mag, there's part two of our exciting Series 5 poster collection, more show secrets from Matt Smith's diary, a yucky feature on transforming mutants like Rosanna and a cool T-shirt designing competition.
You'll also find some terrifying World Cup action in the comic this week, an adventure guide on The Beast Below, your favourite scene from The Lodger (hint – it involves a non-sonic toothbrush!), puzzles, competitions and loads more! What's not to love? Get your mag now!
Doctor Who Adventures, issue 174, is out now.
Plus…
The ultimate series five poster collection!
To celebrate the end of an amazing fifth series of Doctor Who, we are putting together a fantastic pull-out poster collection for you to stick up on your bedroom wall!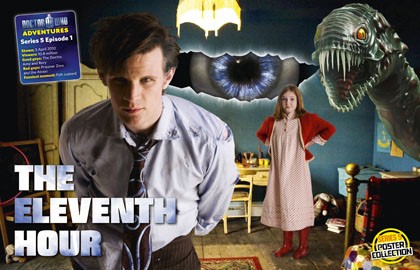 You'll find a large double-page poster of each of the Eleventh Doctor's awesome adventures through time and space, starting in issue 173 with The Eleventh Hour, The Beast Below, Victory of the Daleks and a Series 5 special.
Don't forget to check out the Doctor Who Adventures new website www.dwamag.com to keep up to date with the very latest news from the Time Lord.