Doctor Who Adventures 169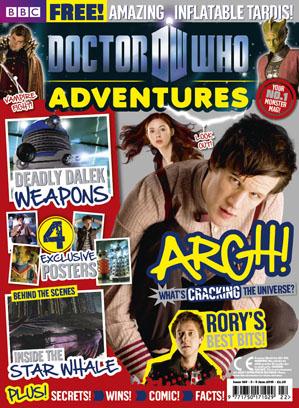 Doctor Who Adventures 169
Poor old Rory! We couldn't believe it when a crack swallowed him up and Amy forgot he ever existed. In this week's issue, Doctor Who Adventures looks back at our favourite Rory moments and reveal what's cracking the universe.
Want to know what's in store for the Doctor and Amy in their next adventure? Then don't miss our top-secret guide to Vincent and the Doctor.
This issue comes with an awesome inflatable TARDIS!
Issue 169 of Doctor Who Adventures magazine is out on Thursday 3 June, price £2.20
Don't forget to check out the Doctor Who Adventures new website www.dwamag.com to keep up to date with the very latest news from the Time Lord.