Doctor Who Adventures 160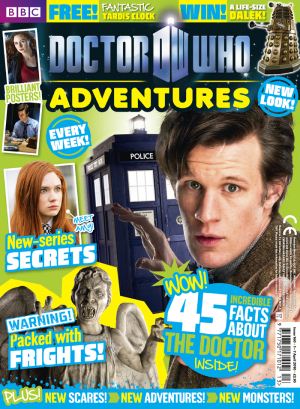 Doctor Who Adventures 160
REGENERATION FOR DOCTOR WHO ADVENTURES
This week Doctor Who Adventures has an all new look and exclusive content.
With the new series approaching Doctor Who Adventures has a sneak peek at the Doctor's first episode, The Eleventh Hour.
There's also the first in a series of exclusive diary reports from Matt Smith – this week he tells all about the first few months of being the Doctor.
If you are interested in subscribing to the Magazine go to the BBC Doctor Who Adventures page Here.
All this, and…

* Free TARDIS clock
* The chance to win a life-size Dalek
* 10 incredible facts about the Doctor
* Monster facts
* Fantastic posters
Subscription offer – subscribe today and get a FREE Monster Book!
Issue 160 of Doctor Who Adventures magazine is out Thursday 1 April, price £2.10