Doctor Who: Adult TARDIS Fleece Robe
Doctor Who: Adult TARDIS Fleece Robe
To all aspiring Timelords out there: we found your new favourite outfit! This amazing Doctor Who hooded bathrobe is the perfect chill out garment after a whole day of battling Daleks, Silurians or Autons. This cozy fleece bathrobe features stunningly detailed graphics of the TARDIS.
Available from www.bbcshop.com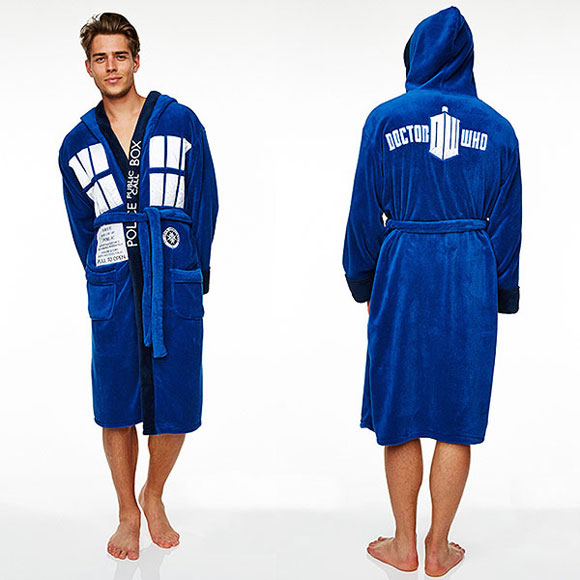 Also available…
Doctor Who: TARDIS Blue Adult Mens Jumpsuit – Large
Order from www.bbcshop.com
Why not settle down to the latest episodes of Doctor Who, some of your favourite cult classic films or TV series, or your latest stash of comics in a fantastic one-size fits all jumpsuit!
Mens Large Dimensions:
Length: 177 CM
Bust/Chest: 55/110 CM
Waist: 61/122 CM
Arm Length: 68.5 CM
Inside Leg: 77 CM
Zip length: 80 CM
Fabric: 65% Polyester 35% Cotton Fleece. 260g
Arm Cuffs: 95% Cotton, 5% Spandex, 360g
Plastic printing