Doctor Who – A Christmas Carol Blu-ray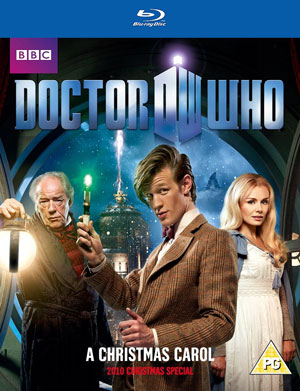 Doctor Who: Series 5 Christmas Special 2010 Blu-ray
2010 Christmas special staring Matt Smith as the Doctor, Karen Gillan as Amy Pond, and Arthur Darvill as Rory Williams. The plot is based on the Charles Dickens novel, A Christmas Carol.
Amy and Rory are trapped on a crashing space liner, and the only way The Doctor can rescue them is to save the soul of a lonely old miser, in a festive edition of the time-travelling adventure, written by Steven Moffat. But is Kazran Sardick, the richest man in Sardicktown, beyond redemption? And what is lurking in the fogs of Christmas Eve?
Matt Smith (The Doctor), Karen Gillan (Amy Pond) and Arthur Darvill (Rory Williams), Michael Gambon plays Kazran Sardick and Katherine Jenkins plays Abigail.
Source www.bbcshop.com