50th Anniversary Artwork Signed by Tom Baker
Doctor Who: 50th Anniversary Artwork Signed by Tom Baker
Available to order from www.amazon.co.uk
Strictly limited number of Tom Baker Signed Doctor Who box sets, featuring a foil-printed box.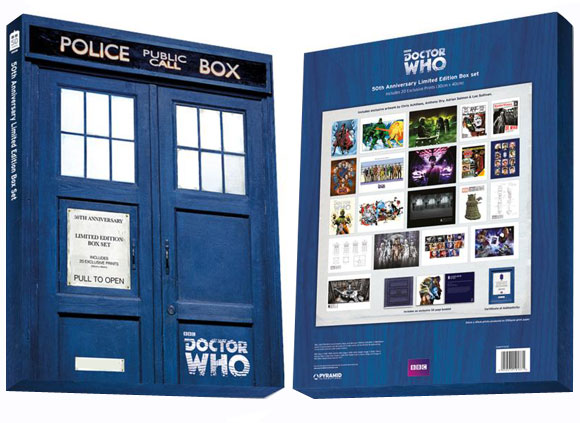 This 20 print collection reflects fifty years of the world's longest running science fiction TV series, which contains a remarkable collection of original artwork including signed art prints by Chris Achilleos, Anthony Dry, Adrian Salmon and Lee Sullivan.
The set includes a 32 page booklet and a numbered certificate of authenticity.