5.5″ B&M 2017 Collectors Set The Monsters
To find your nearest store visit www.bmstores.co.uk. Please ring (option 3) to check availability before travelling. Priced at £16.99 per set. Product code 294255
This 5.5″ figure set is presented in collectors series window box packaging.
The Monster set contains…
Cyber Controller
Attack Cyberman
Sontaran Skorr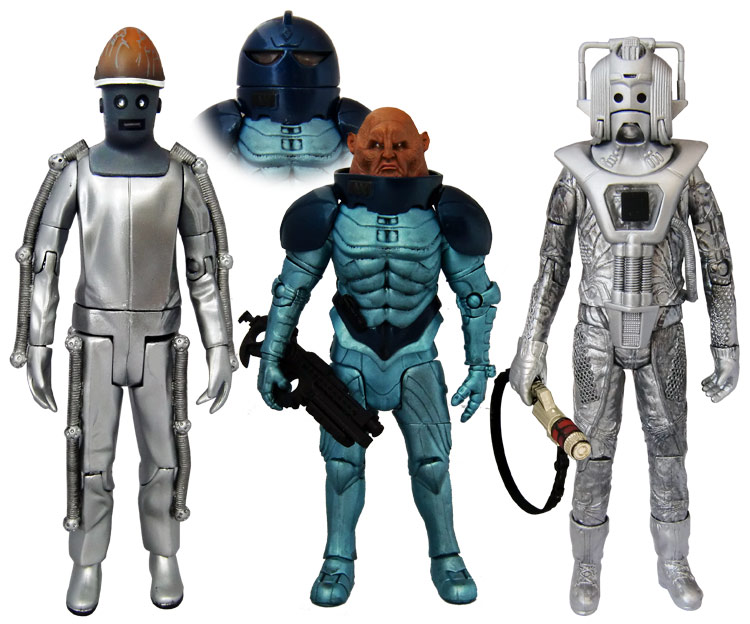 This second B&M exclusive Monsters Set contains The Cyber Controller from the 1967 Patrick Troughton story The Tomb of the Cybermen, A Cyberman from the 1985 Colin Baker story Attack of the Cybermen and Sontaran Skorr from the 2008 David Tennant stories The Sontaran Stratagem/The Poison Sky.
Accessories include a laser rifle and helmet with Sontaran Skorr and a Cyber Gun with the Attack Cyberman.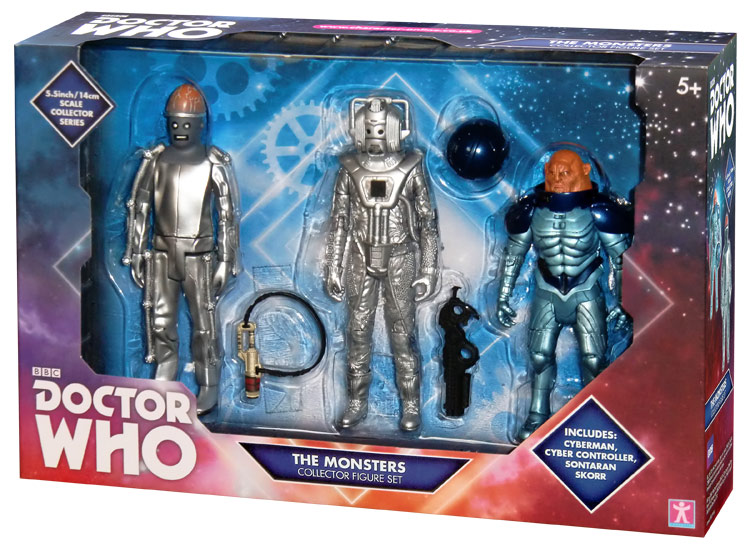 The new Cyber Controller (left) is a slight variant the original Build a Figure where individual parts were supplied in the "age of Steel wave".
The face is a darker grey and the figure now has a silver rim below the brain section, the decoration on the brain is also slightly more obvious on this new version.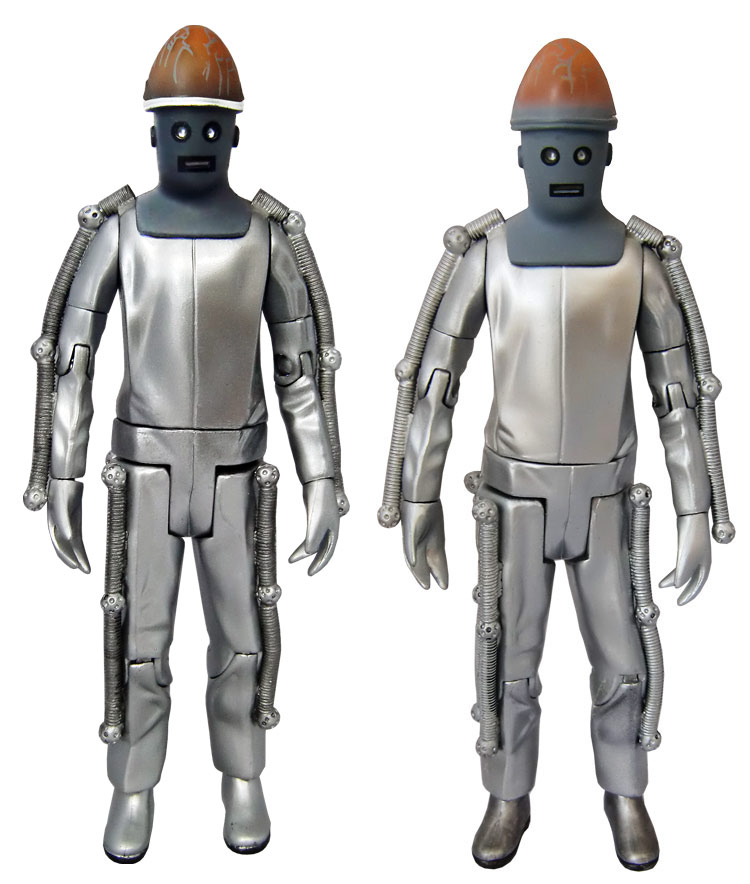 The "Attack" Cybeman (centre) is a combination of the Earthshock and Rogue Cyberman with appropriate paint application. The gun also has a different paint application. All in all i think most people would see this as an unreleased and new figure.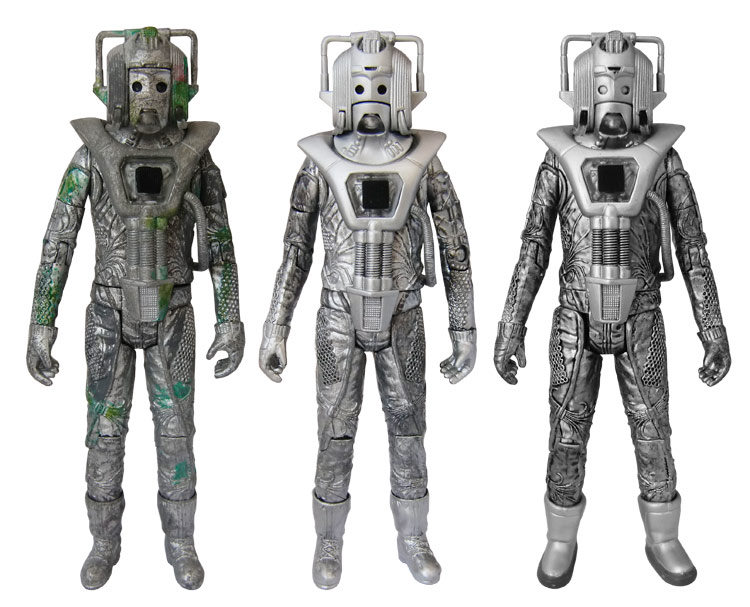 Sontaran "Skorr" is essentially a re-named re-release although he can either come with a rank insignia badge of 3 (Commander) or 5 (General) in this set. The badge is on the collar below the helmet line.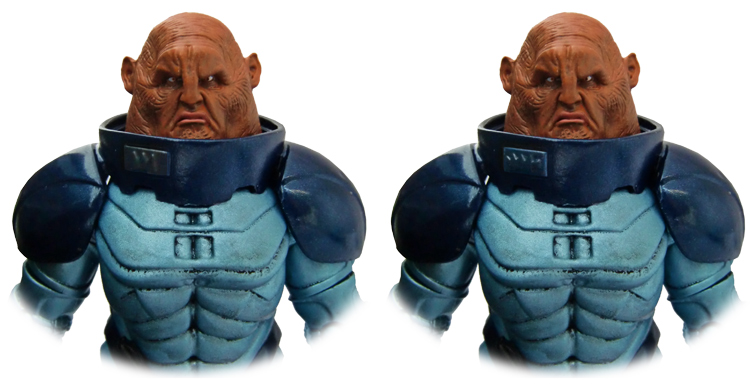 B&M294255