Doctor Who 3.75″ Skovox Blitzer – A Closer Look

"one of the deadliest killing machines ever created"
The Skovox Blitzer is available to order along with other wave 3 figures from www.character-online.com
Also available to order from www.forbiddenplanet.com
Additionally available to order from www.forbiddenplanet.co.uk (scroll down to 2-3rd row)
Alternatively available from www.amazon.co.uk
Probably one of the most anticipated figures of wave 3, The Skovox Blitzer is now available to order form most of the usual on-line retailers and to buy from specialist and Large stores.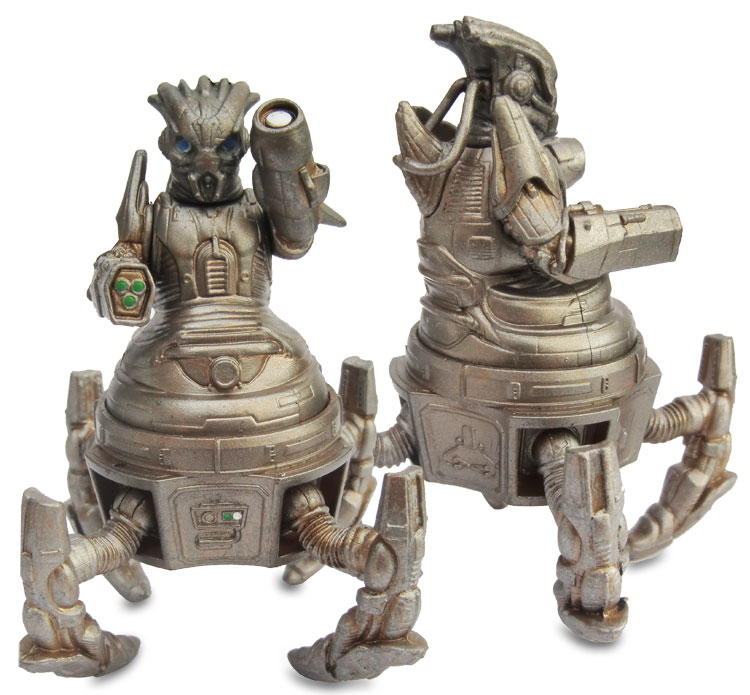 The origial promotional images gave the impression of a much more "bronze" appearance than is actually the case when you get the figure "in Hand".
The figure looks like its painted silver with bronze weathering effect to highlight some of the detail.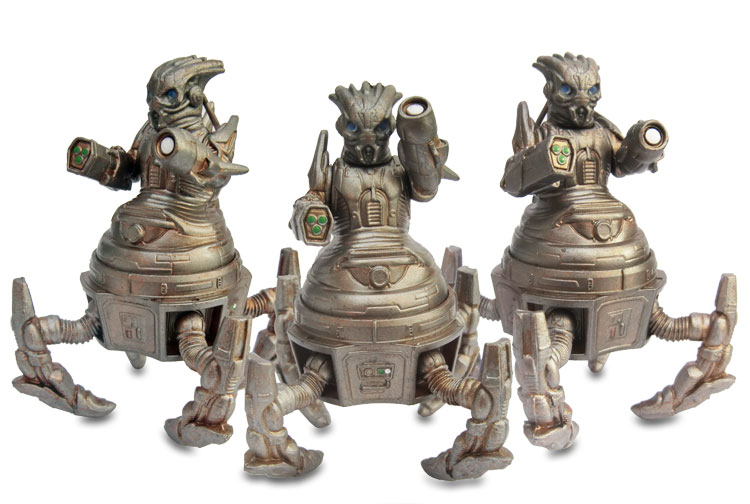 Articulation consists of head movement from right to left which is fairly restricted by "wires" which are attached to the head and body.
There is also up and down "arm" movement. The entire body rotates 360deg as do all the legs.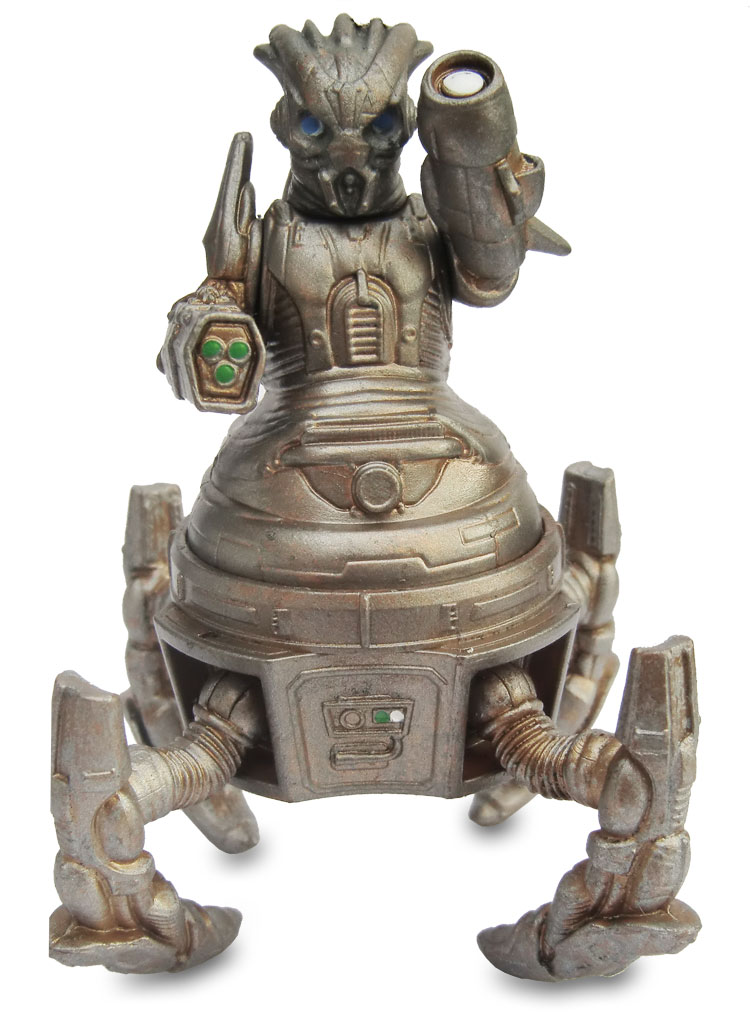 Comments suggest most people are pleasantly surprised by the level of detail and finish to this figure and it is a very welcome addition the to the ever growing 3.75″ range.
A 3.75″ "caretaker" Doctor and Skovox Blitzer with red eyes are not far away and will be part of wave 4.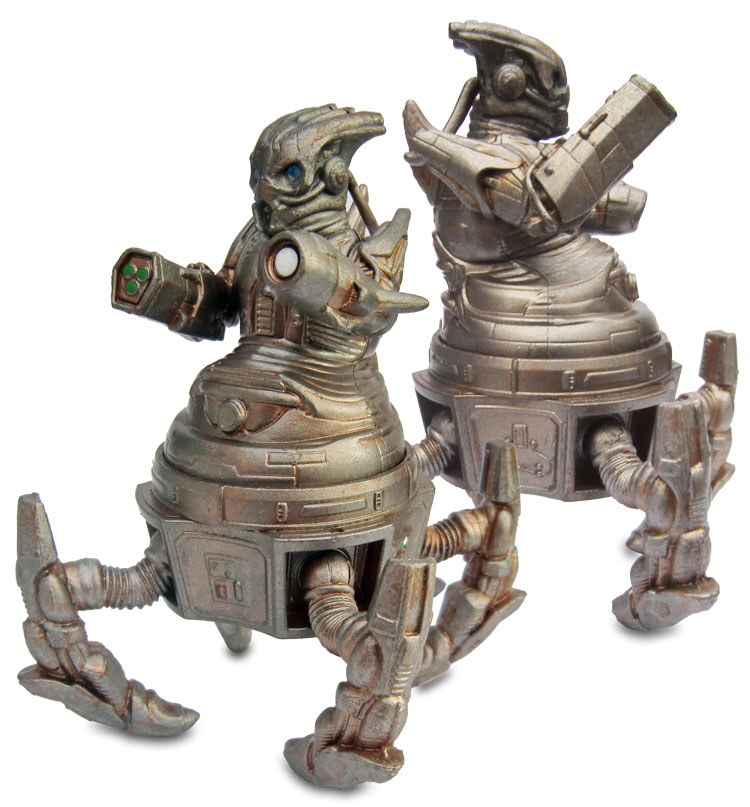 The Skovox Blitzer is available to order along with other wave 3 figures from www.character-online.com
Also available to order from www.forbiddenplanet.com
Additionally available to order from www.forbiddenplanet.co.uk (scroll down to 2-3rd row)
Alternatively available from www.amazon.co.uk