Doctor Who 2019 B&M Interim Sets Stocks Arrive
Stocks have now arrived in the central warehouse and are starting to arrive in some stores
---
Tardis Set
Generally available from various sellers on www.amazon.co.uk
You can also search for the lowest price set at www.ebay.co.uk
---
The interim 4th Doctor and Tardis set and more stock of last years 3 figure sets (with some slight variations) have started to be distributed around selected outlets.
Please check availability in person before travelling
Another Tardis set and further figure sets are "pencilled in" for later in the year.
The 3 figure sets are Priced at £16.99 per set. Product code 294255
The 4th Doctor and Tardis set is priced at £19.99.Product code 337412
To find your nearest store visit www.bmstores.co.uk. Please ring (option 3) to check availability before travelling.
Please contact www.bmstores.co.uk if you require more information.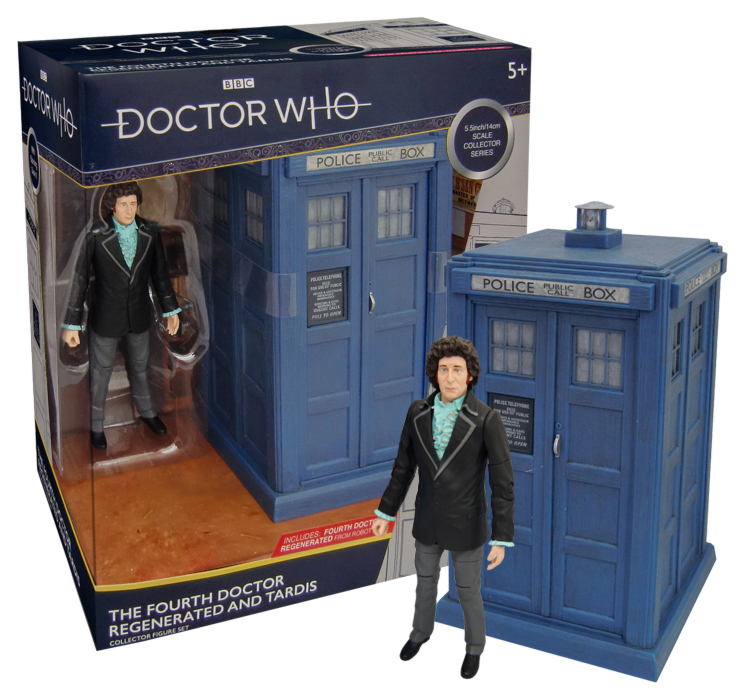 ---
Our first comparison image of the 11th Doctor set, The 11th Doctor is identical so we haven't included him here.
The latest figures are on the right.
Amy Pond has a white base coat instead of pink, Her dress is more purpley blue than the darkish black on the original release. The jacket also looked lighter on the new figure in our box.
Clara (Oswin) is identical except for the removal of the belt.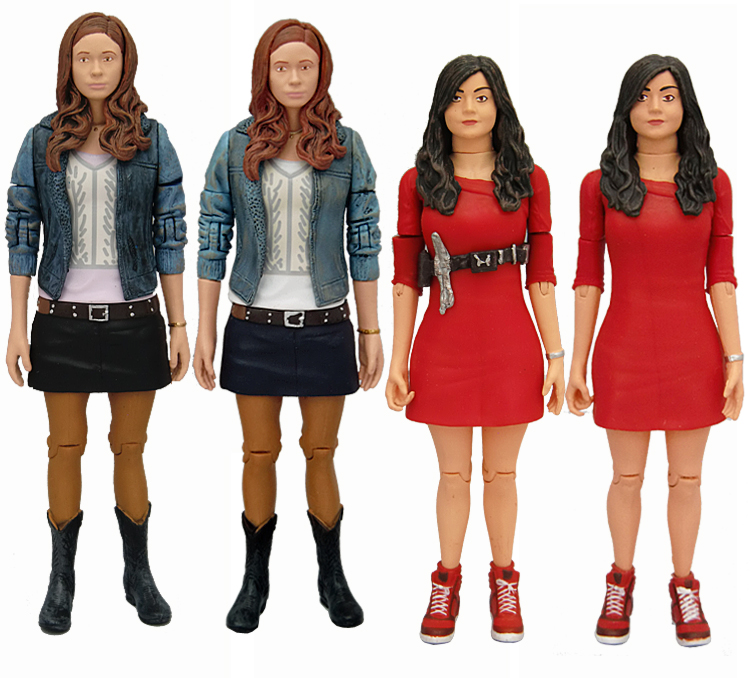 ---
Our second comparison picture of the original and revised 12th Doctor set. Both the 12th Doctor and Missy are identical with Bill being the only variant in this set.
The outer images show the variant figure.
The bow in Bill's hair has been changed to red, the boots to black and a black stripe has been added to the trouser legs.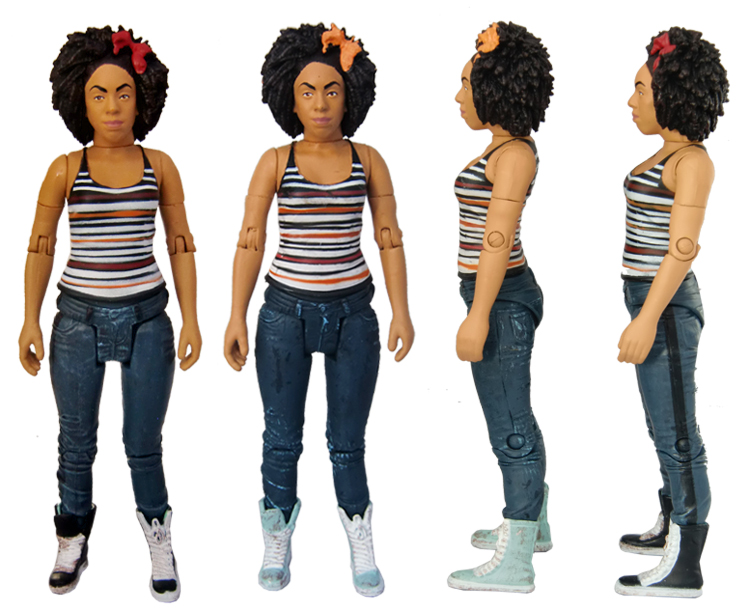 ---
Our third comparison picture of the original and revised 1970's set. The Auton is identical so not shown here.
The revised figures are on the right.
The 4th Doctor has white cuffs, trousers instead of just painted boots and a brown undercoat instead of blue.
The Brigadier has a more "sand" colour garments and better face and insignia detail.