Doctor Who 2013 Daily Planner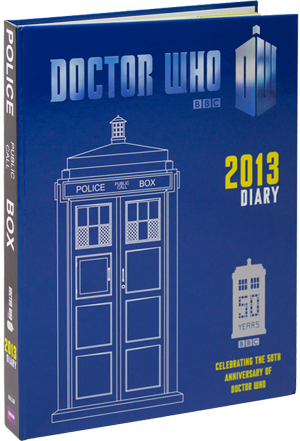 Doctor Who 2013 Daily Planner
From www.entertainmentearth.com
Plan your time… and space. Marking the 50th anniversary of the BBC TV show Doctor Who, the release of this Doctor Who 2013 Daily Planner means you can now write down your important upcoming events with the help of all the Doctors across 5 decades!
The planner displays one week to a spread for easy use, and contains 120 pages.
With images from the series that range from the 1960s to 2012, this daily planner is a must-buy collectible for Doctor Who enthusiasts!