Doctor Who 13th Doctor Tassel Wallet (Hot Topic)
Available to order from www.hottopic.com
Don't forget to take your money and important documents with you on the TARDIS in Doctor Who.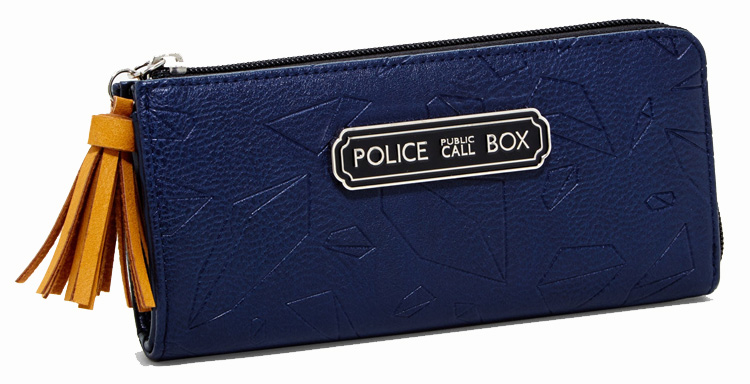 The dark blue faux leather quilted wallet has a zipper closure with a tassel pull and a black enamel TARDIS Police Box logo on front alongside of clear gems and 3D stars.
Inside the zipper closure are 8 card slots, 2 billfolds and a center zipper pocket, printed with the Thirteenth Doctor's stripes.