Ten Christmas Specials Ltd Box Set DVD (UK) Updated
Available to order from www.bbcshop.com
Also available to order from www.amazon.co.uk
This special limited edition box set contains all 10 Christmas specials plus a set of 5 graphically illustrated Christmas cards, exclusive bonus feature and accompanying booklet.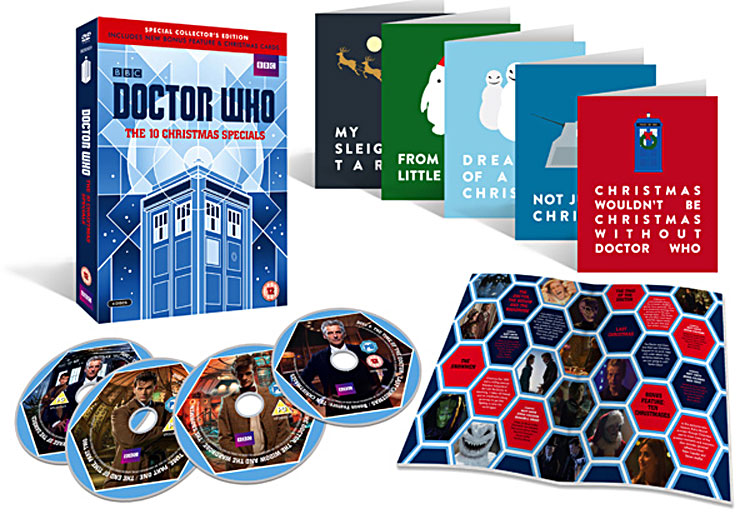 In these action-packed episodes, the Doctor must save the world from an array of monsters including Killer Santas, The Sycorax, Rachnoss, The Wooden King & Queen and The Dream Crabs.
The Christmas Invasion
The Runaway bride
Voyage of the Damned
The Next Doctor
The End of Time parts 1&2
Christmas Carol
The Doctor the Widow and The Wardrobe
The Snowmen
The Time of The Doctor
Last Christmas
Bonus feature: In this exclusive new feature, Rufus Hound journeys through Christmas past to show many of the greatest moments and monsters. Also includes personal reflections from Peter Capaldi and Steven Moffat.