Dalek Collectible Figurine and Illustrated Book
Dalek Collectible Figurine and Illustrated Book
With thanks to Perseus Books Group
Available to order from www.forbiddenplanet.co.uk. Price £4.99
This neat set includes a fully articulated 8cm Dalek with wheels and rotating head and is very well moulded for its size. Also included is a "mini" but very informative book on Daleks all supplied in a Presentation box
Doctor Who encounters an array of foes on his missions through time and space. Of his enemies, none is more deadly than the mutant cyborgs intent on world domination known as the Daleks.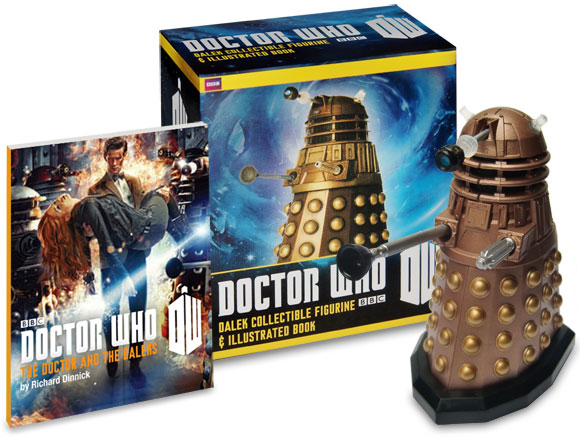 This kit includes a Dalek figurine mounted on wheels and a 32-page book on Doctor Who and the Daleks, featuring full-color photos. The Dalek is fully pose-able with moving gun, eye stalk and sucker arm, The head also rotates…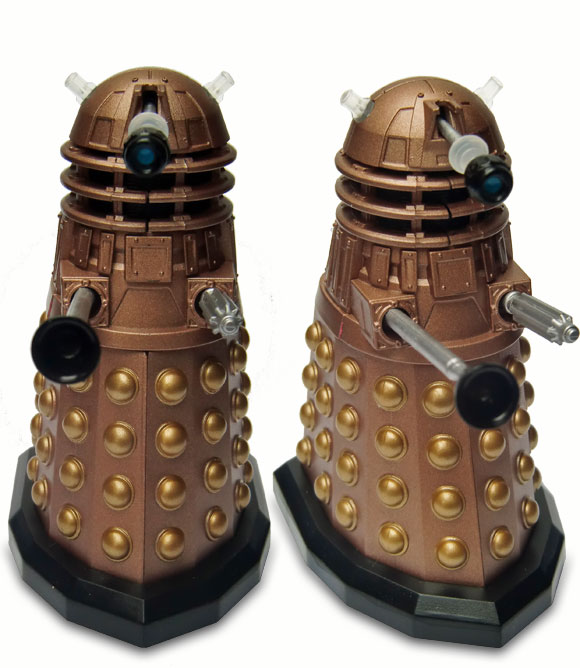 The Book: Doctor Who and The Daleks
It is almost impossible to separate the word Dalek from the words Doctor Who. Doctor Who is the longest-running science fiction show in the world. It is all about the mysterious Doctor.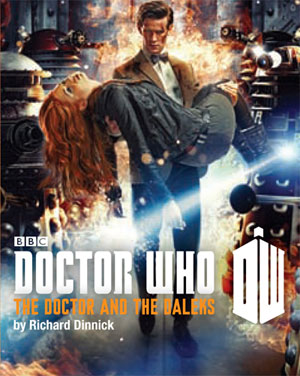 He is a Time lord from the planet Gallifrey who travels both in time and space in his unique vehicle: the TARDIS, which is bigger on the inside than the out.
The show started on the BBC in the UK back in November 1963 and many things have changed about Doctor Who in its 50 year history.
The Doctor himself has changed his face eleven times, many countless aliens and villains have come and gone, and the interior of the TARDIS has altered almost beyond recognition.
However, one thing has always been constant in the Doctor's life.
Right from the beginning he has always had to face his arch enemy – the Daleks.
Some example page from the book…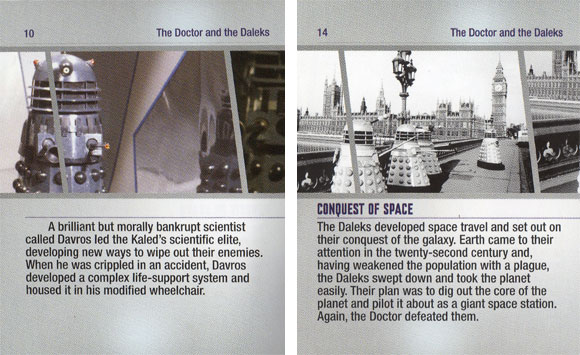 Also available – The Tardis with light-up feature…