Reeltime Pictures Daemos Rising DVD Collectors Edition
Koch Media presents DAEMOS RISING, from the world of Doctor Who, on DVD July 18th, 2016.
Available to order from www.amazon.co.uk
Daemos Rising is the 2004 direct sequel to Downtime, but also to the Jon Pertwee era Doctor Who story The Daemons.
In the film, Cavendish is broken by his experiences in Downtime and hides away in a country cottage where he becomes absorbed by the occult. Kate Lethbridge-Stewart of UNIT travels to see him after an appeal for help and together they battle the resurgent evil Daemons from the story of the same name.
DVD EXTRAS:
Retrospective (New)
13mins Behind the Scenes
20mins Cast and Crew
9mins Creative Feature
4mins Guy Leopold Speaks!
3mins Kents Cavern
4mins Making Music
4mins Slide Show (New)
Daemos Rising is a unique British 2004 sci-fi movie from the Doctor Who universe (but unofficial) featuring treasured characters and talent from the franchise and only now released on DVD – it's a must see for fans of the Time Lord.
Fully Digitally Remastered for 2016 including an additional 16:9 Widescreen version of the feature for the first time. And including new Special Features.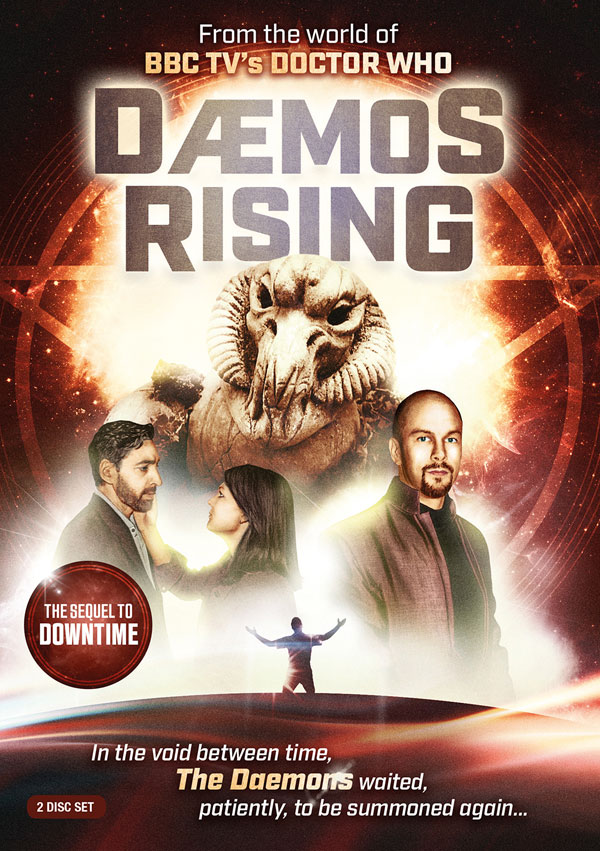 Starring Beverley Cressman (Downtime) and Miles Richardson (Midsomer Murders) and narrated by Ian Richardson (House of Cards). Daemos Rising is Written by David J. Howe and Directed by Keith Barnfather.
"Impressive production with performances to match. Go on… be a devil and buy it!" Sci-Fi-Online "As good as anything the BBC might have put out (if not a damn sight better)." My Reviewer
CERT: PG