Cult Conversations Terry Molloy DVD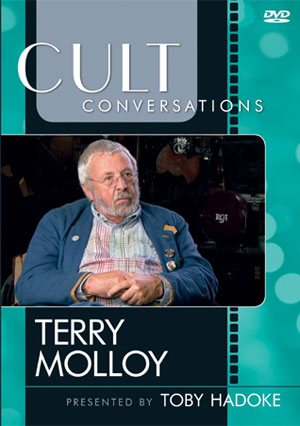 TERRY MOLLOY is an iconic name in two of Britain's most loved cultural institutions.
On television he is best known as the monstrous Davros, creator of the Daleks in Doctor Who.
On radio he has played Mike Tucker on The Archers for over forty years.
Now the man with the distinctive voice shows his face to tell all about his extraordinary and long lasting career.
More than just interviews… these are CULT CONVERSATIONS
Available to buy from www.amazon.co.uk
CULT CONVERSATIONS is an exciting range of DVDs featuring icons of British screen and television, presented by television aficionado TOBY HADOKE.
Series One includes interviews with Valerie Leon, Katy Manning, Tom Adams, John Carson, Fenella Fielding and Terry Molloy.
You can see the full range of Cult Conversion DVD's on www.amazon.co.uk