Cubicle 7 The First Doctor Sourcebook
The Doctor Who RPG and associated books are available to order from www.cubicle7store.com
You can also find some of the publications at www.amazon.co.uk or www.amazon.com
To celebrate the 50th Anniversary of Doctor Who, Cubicle 7 are releasing a series of Doctor Sourcebooks for the Doctor Who: Adventures in Time and Space roleplaying game.
Each book will take an in-depth look at an incarnation of the Doctor, featuring his companions, enemies, allies, gadgets and more.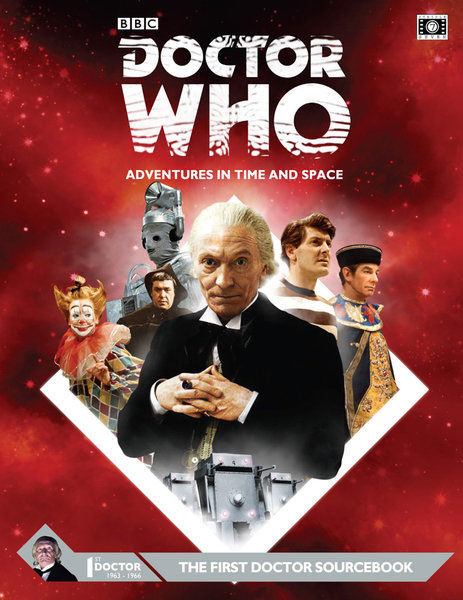 We will present each of his adventures, giving an overview of the action and themes, exploring how you can use them in your games. We'll also give you suggestions for further adventures based on the events depicted.
As well as being packed with information for use in your games, the books will be full of images from that Doctor's incarnation, and will be a wonderful fan resource for the show's history. We're even keeping the first two in black and white to stay true to the feel of the show!