Cubicle 7 Doctor Who Time Clash Starter Set
In Doctor Who Time Clash, the Doctor and the Daleks are locked in a desperate struggle for the fate of the universe itself.
You'll play cards representing plans, threats, tech, and quips to stacks that represent the time of the struggle, the Doctor's companion, and the enemy's influence.
The two sides also compete to control the Doctor's location, which activates or deactivates crucial powers. During the game's build-up segment, each side tries to establish an advantage. When the balance tips and the endgame comes, they press for victory.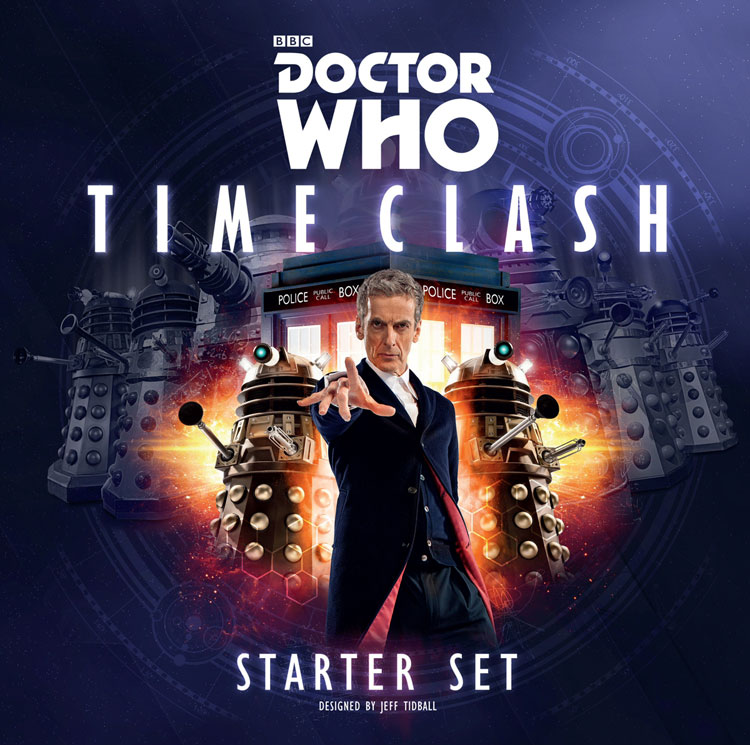 Either one of the Doctor's desperate gambits will succeed, or the Daleks' pressing threats will crush him!
Designed by veteran games designer Jeff Tidball, Doctor Who Time Clash Starter Set is an exciting card game for 2 – 4 players, and is the first release to use the Arc and Endgame rules.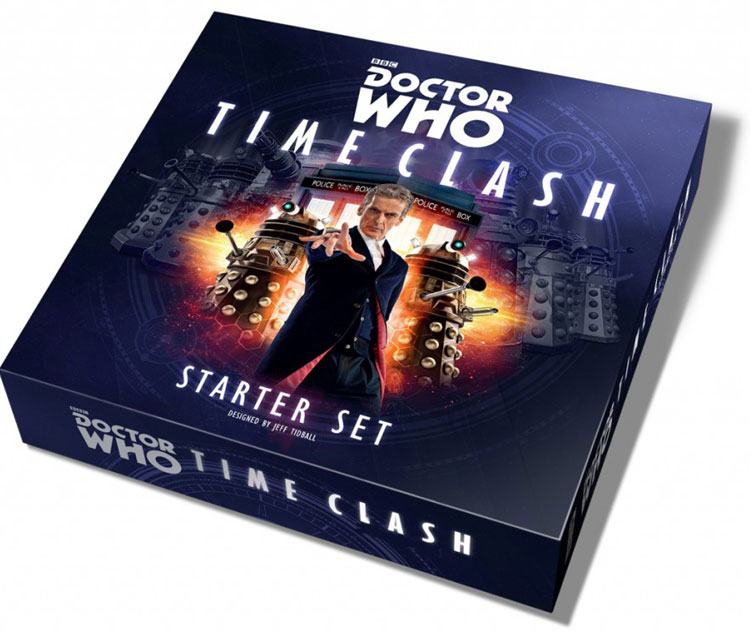 Dominic McDowall, CEO of Cubicle 7: "Time Clash is a brilliant game. It's fast and fun, but with tons of strategy.
I can't stop playing it, and our playtest sessions have run and run. The re-playability is huge, and with nine arcs in the Starter Set, the way the game plays changes every time. Jeff and the team have done an amazing job!"