Cubicle 7 Doctor Who The Card Game Classic Edition
Available to order from www.cubicle7.com
Doctor Who: The Card Game Classic Doctor Edition is by internationally renowned designer Martin Wallace, and has been designed for both seasoned time-travelling gamers and newly regenerated players.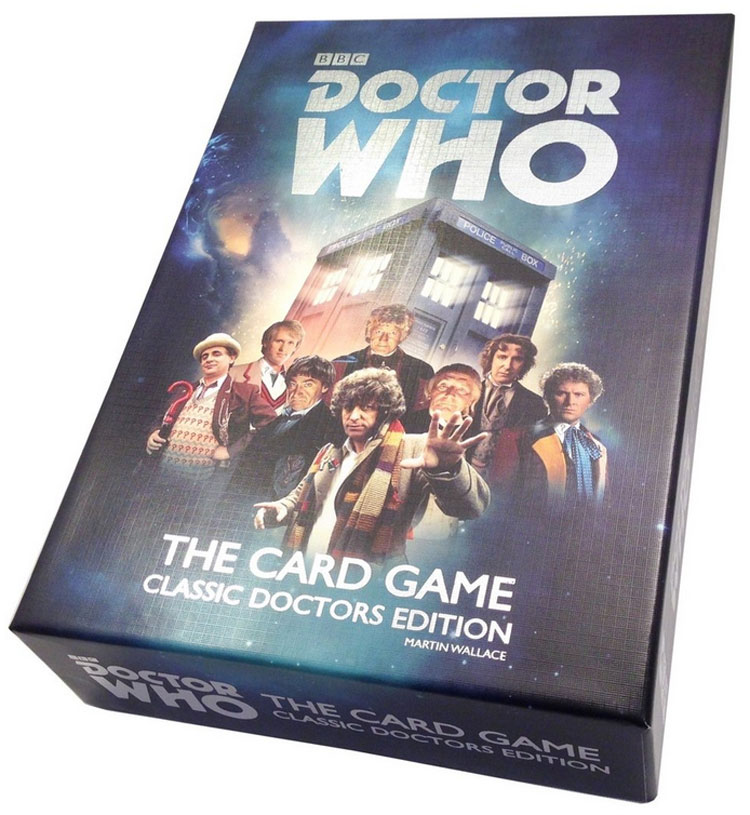 Featuring favourite characters, enemies and locations from the classic era of Doctor Who, the game contains everything you need to play: a set of English rules, 132 cards, a set of counters and a player aid card.
Classic Doctors Edition features a complete card refresh for the best selling, Origins Award-winning Doctor Who Card Game. The cards are compatible with other editions of the game: they feature different card backs, but gameplay is unaffected.