Colin Baker Sixth Sense Weekly Columns
Available to order from www.fbs-publishing.co.uk
Sixth Sense – from the columns of the Bucks Free Press
A new book from actor Colin Baker featuring his weekly columns in the Bucks Free Press
'Is it just because I am a grumpy old(ish) man that the number of things that drive me bonkers is increasing day by day?'
Colin Baker shares his weekly column from the Bucks Free Press in this new book Sixth Sense
Topical comment, wit and wisdom from 2011-2016
Pre order your signed copy now
Have you ever wanted to shout at the automated phone system, rail against the state of the roads or wonder why oh why bureaucracy has to get in the way of everything? Colin Baker has been writing a weekly column for his local paper, the Bucks Free Press, for the past 21 years, giving readers the benefit of his wisdom on many and varied topics. Now you can enjoy a collection of Colin's Bucks Free columns, all in one place.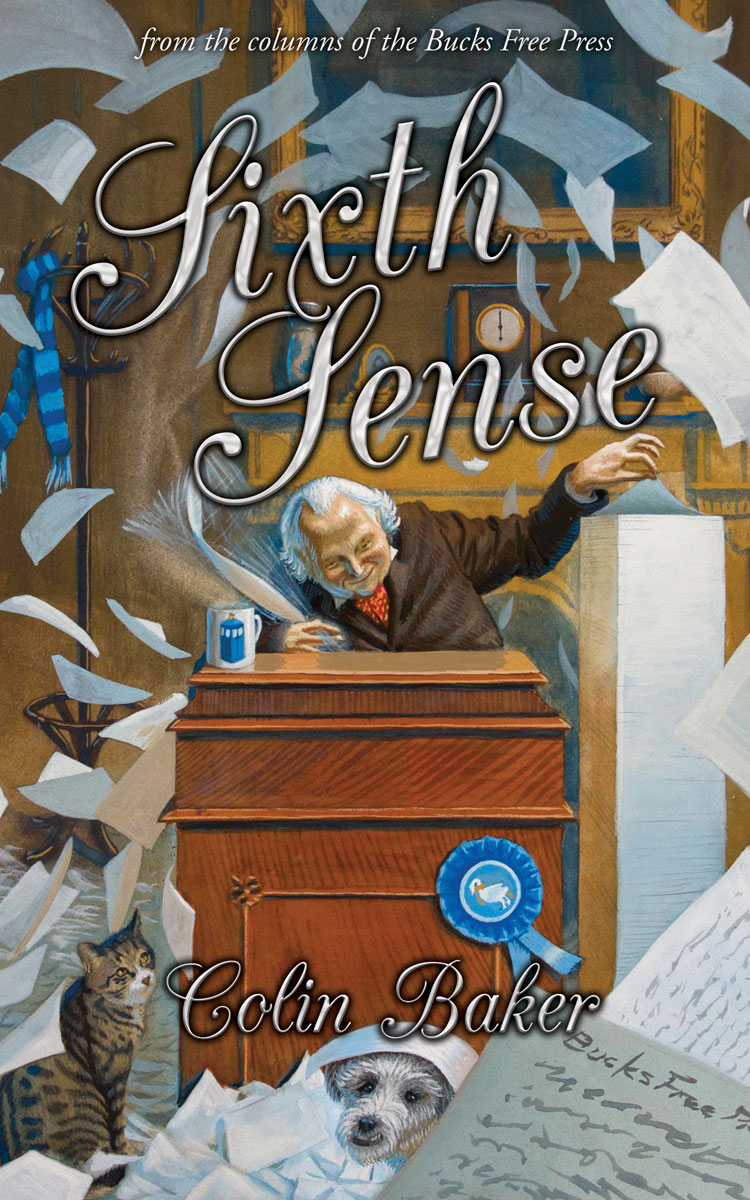 Colin Baker describes himself as actor, columnist, writer, husband, father, Wycombe Wanderers fan, grumpy old man, and amateur zoo keeper.
For the past 21 years, Colin has written a weekly column for his local newspaper, the Bucks Free Press, discussing many and varied topics from renewing his car insurance to local government, from football to the state of the world. Colin continues to write his weekly column. He is aiming for the world record of the longest running weekly column by one author, without a break … whatever that record may be! He can also be found commenting on the world at large via his Twitter feed.
For many he is Doctor Who, having played the role during the 1980s and still happy to meet fans all over the world at conventions and fan gatherings. With many acting credits to his name including The Brothers in which he played the ruthless Paul Merroney, he is a well-respected figure equally at home on the stage or a television screen, and in more recent years starring once again as the Doctor in audio plays by the much respected Big Finish Productions.
Includes illustrations by the award winning Owen Claxton, who also created the cover art and the image of Colin for the back cover.
Please note, this book will be despatched end of February/beginning of March 2017.
If you would like a dedication added to this book, please write the name/s in the comments box on the checkout page. Names will be written EXACTLY as they appear in the box, so please check your spelling carefully before submitting! (Sorry, due to the high number of dedications, we are not able to add specific messages.)