Colin Baker bounces into a new galaxy!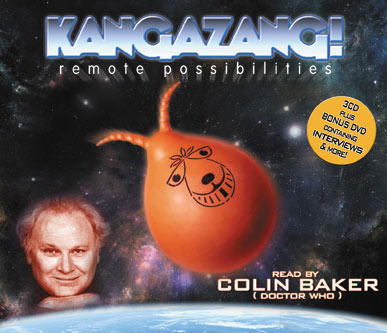 Colin Baker, bounces into a new galaxy!
"Colin Baker, famous for his role as the Sixth Doctor in BBC's Doctor Who, has lent his vocal talents to "Kangazang!" – a new a triple CD disc set, with a bonus DVD from Candy Jar Books.
In an exclusive interview on the bonus DVD, Colin discusses his time on Doctor Who, his love of sci-fi and, of course, Kangazang!
He said: "Kangazang! coincides with my type of humour. It's a bit undergrad in parts – but it made me laugh and it's got heart. I like all that".
Kangazang Trailer – Featuring Colin Baker from CandyJar on Vimeo.
To visit the Kangazang! website click Here.