Character 13th Doctor Sonic Screwdriver Version 2
Please note in most cases buyers have been receiving version 2
Available to order from www.forbiddenplanet.com, www.amazon.co.uk and www.character-online.com
We advise you check with your chosen supplier as to which version you would receive if ordering on-line
Many Retailers have been supplying a second version of the 13th Doctor Sonic screwdriver. This features in our opinion many improvements over the 1st edition.
These include…
Redesigned packaging with a better view of the product
More defined features with a darker wash in place
Black Screw heads making them far less obvious (varies)
Frosted panels and emitter
Considerably brighter and more even lit led lighting
The emitter does not rotate on either version.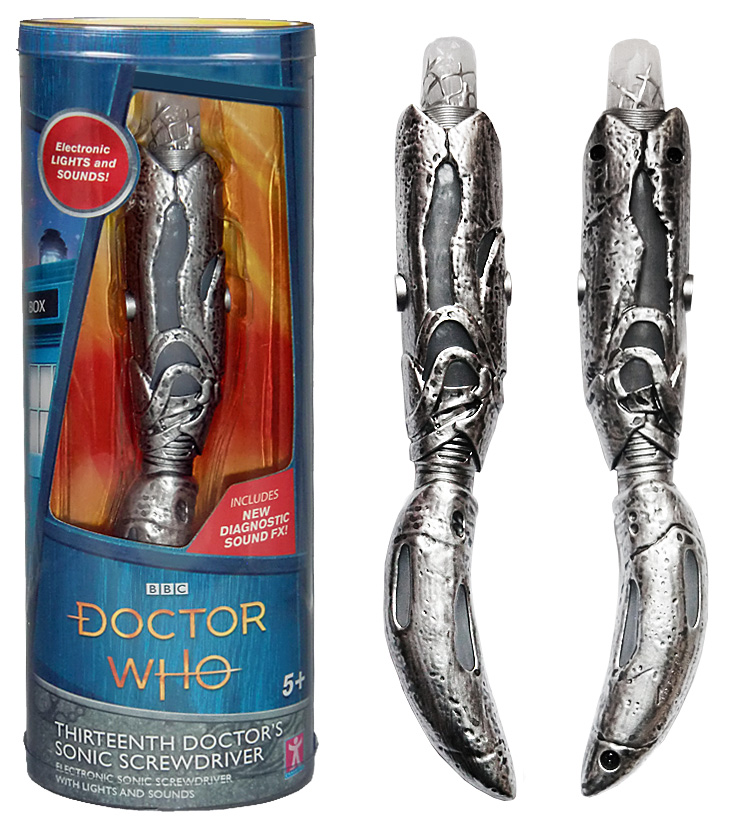 Image of Version 1 (Bottom) and Version 2 (Top) taken at the same time side by side showing the considerable difference in the LED brightness and light distribution between the two.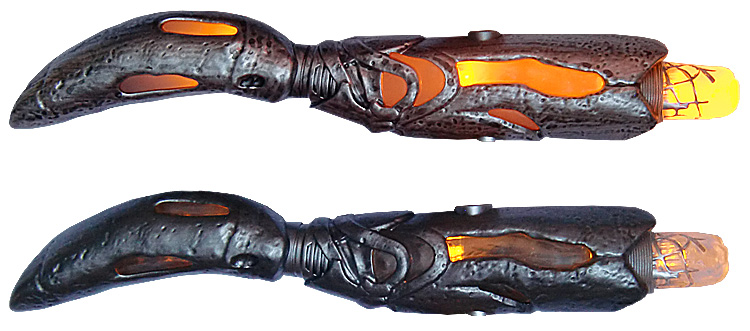 The Sonic Screwdriver is the ever present accessory of the legendary Time Lord, and since the regeneration at the end of 2017, Doctor Who fans across the globe have been awaiting the announcement of a replica collectible Sonic Screwdriver for the 13th Doctor.
Version 1 Packaging and sonic Screwdriver left and version 2 right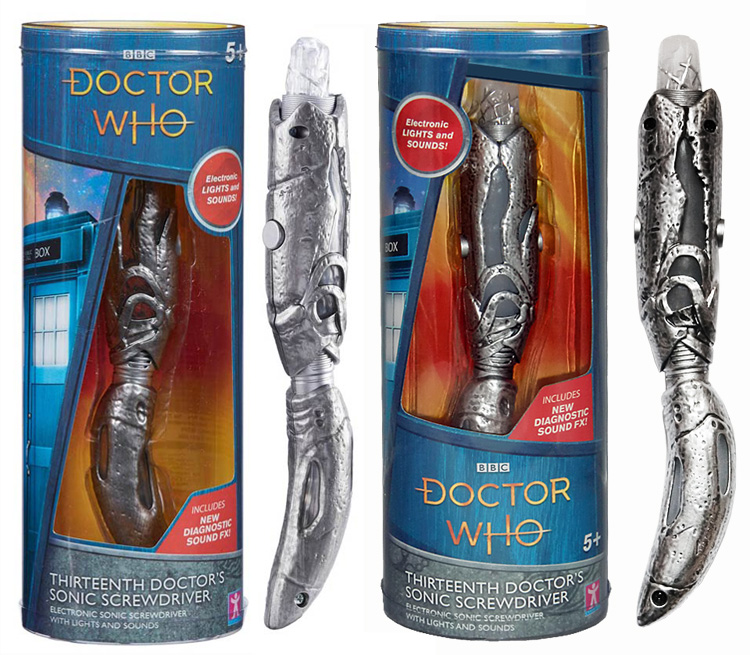 Please note pictures of version 2 are NOT official images.