B&M 2021 History of the Daleks #6 Figure Set
Character Options is excited to announce a next wave of Doctor Who action figure sets for 2021 with five new lines scheduled to arrive in B&M stores in Mid-October.
The line-up will introduce two more action figure three packs, two further 'History of the Daleks' sets, plus a rather splendid "Doctor & TARDIS" set. This new wave includes highly detailed and decorated 5.5 inch scale figures with multiple points of articulation all of which come packaged in the familiar 'heritage' style Doctor Who collector packs with specially created insert artwork. Once again these Limited Edition figure sets all bring something fresh to the range be it the characters themselves or variants never released before.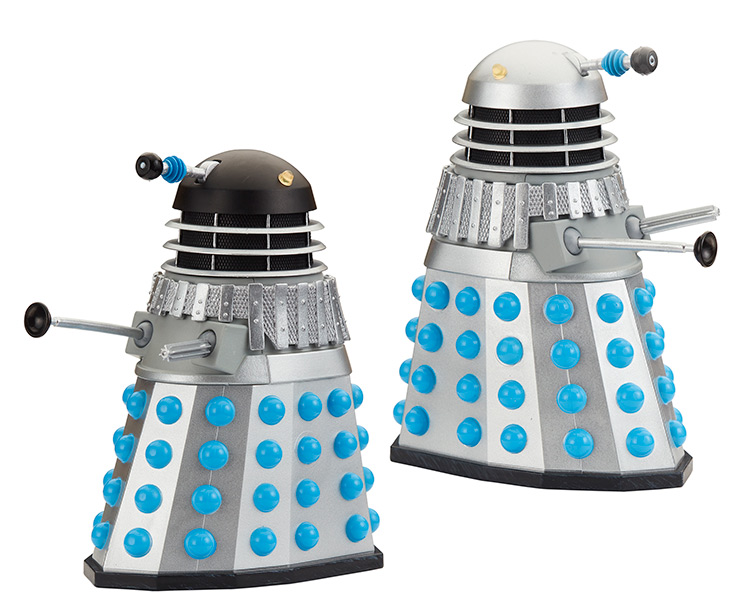 07440 History Daleks #6 Evil of the Daleks 1967 collector figure set
The Doctor Who 'History of the Daleks' sets have developed their very own fan base and are sequentially staggered as before, so again these next two sets are slightly out of order to rebalance the line. The #6 The Evil of the Daleks Set is from the 1967 Second Doctor story and features two detailed Dalek figures. The first is of the imperial guard Dalek seen towards the end of the story with its black dome and is joined by a standard silver 'drone' Dalek. The History of the Dalek sets have unique differences and this set has different deco and two different eyestalks for the Daleks in line the first appearance of the 'pupil' style eye in this story.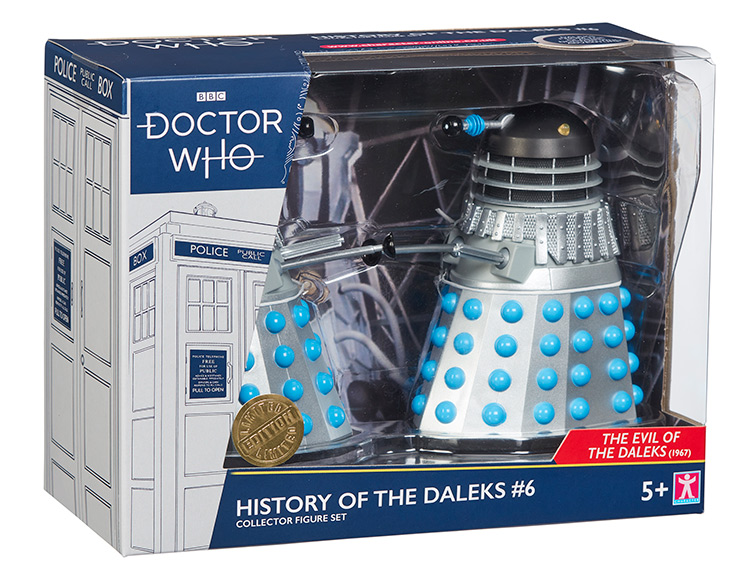 Al Dewar Character Options' Creative Director said: "I think it is safe to say this swathe of releases is very different from the first release and features some truly unique characters and 'Big hitters'. This line up represents some of the finest episodes of the Fifth Doctor, Cyber Androids with interchangeable 'attack' hands, a Raston Warrior Robot and a new First Doctors TARDIS that's not just a repaint! In the Daleks sets we have also delivered something new for fans again with some truly nefarious Daleks and the first real 'army builder' set. We hope that our fans and followers enjoy them!"