B&M 12th Doctor Tardis Money Box &Time Squad Set
To find your nearest store visit www.bmstores.co.uk. Please ring to check availability before travelling. Priced at £19.99. Product code 302709
B&M 12th Doctor Tardis Money Box &Time Squad Set.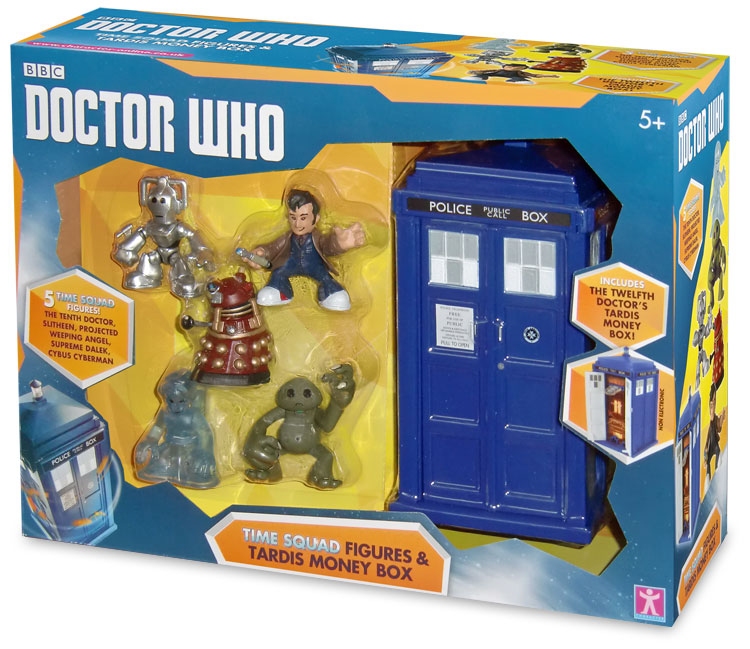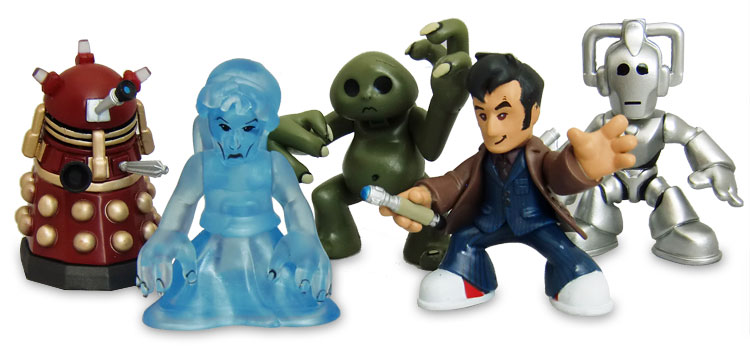 Includes 12th Doctor Money Box (non electronic) and Time Squad set including
The 10th Doctor
Slitheen
Projected weeping Angel
Supreme Dalek
Cybus Cyberman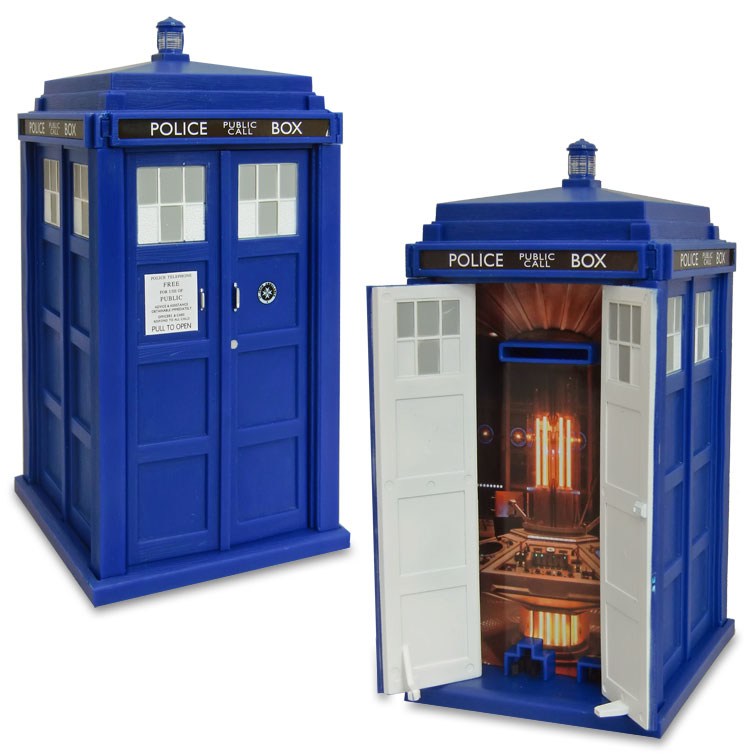 ---
Doctor Who Time of The Doctor 5″ Figure Set
Available to order in the UK from www.forbiddenplanet.co.uk
The Eleventh Doctor in his iconic final season long frock coat. The set comes with a Twelfth Doctor regenerated head plus young and 'aged' Eleventh Doctor heads with 2 swappable shirt/chest pieces. It also includes 1 x walking cane, 1 x Sonic Screwdriver and 1 x 'Handles' accessories.
The set is presented in a TARDIS inspired gift box with opening front panels to reveal episode information and display your collector figure.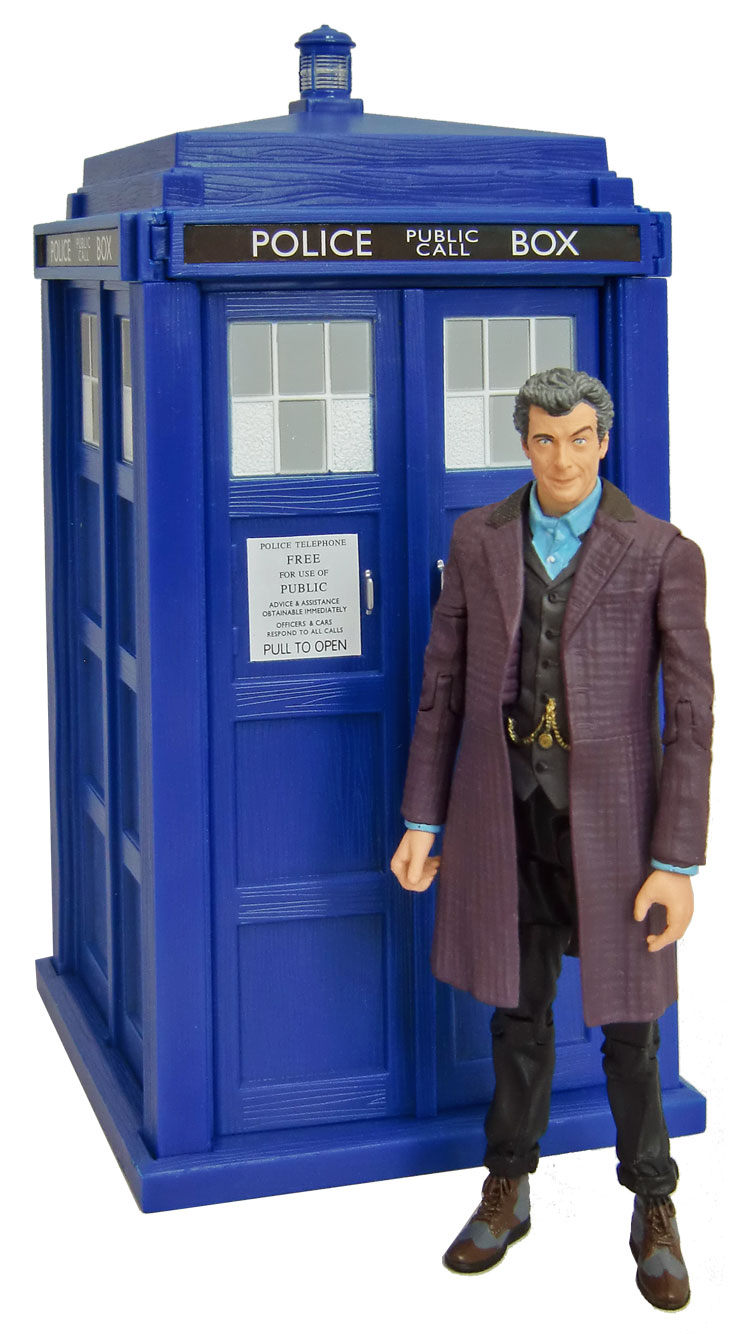 Pictures above: The 12th Doctor from The Time of The Doctor set and the Tardis Money Box from the B&M set.
xl5s