Bluw Doctor Who Pull Back Tardis
Doctor Who – Pull Back Tardis
You can order this item directly from www.bluw.com or for wholesale enquiries visit www.bluwgroup.com
Bluw have kindly sent us a pull back Tardis to feature on the site. Unlike the Dalek this is a pull back model which spins and turns as it moves. The mould is good with a heavy wood grain effect and very well printed door signs and lettering, as this has a mechanism inside opening doors would be impracticable.
It should be remembered that this is a toy aimed at younger fans, all in all another great stocking filler for Christmas.
Set Dr Whos famous teleporter spinning as it travels through time and space! Simply pull back the wind-up Tardis to activate it, making it go forward and spin 360 as it moves. Its out of this world!
Product Features
Pull-back Tardis from BBCs Dr Who TV series
No batteries needed
Tardis moves forward and spins 360
Pack Size: approx 160mm x 215mm
Product Size: approx 100mm x 51mm x 51mm
Manufacturer Recommended Age: 5+
Our own images of the packaging which is very similar to the Character figures…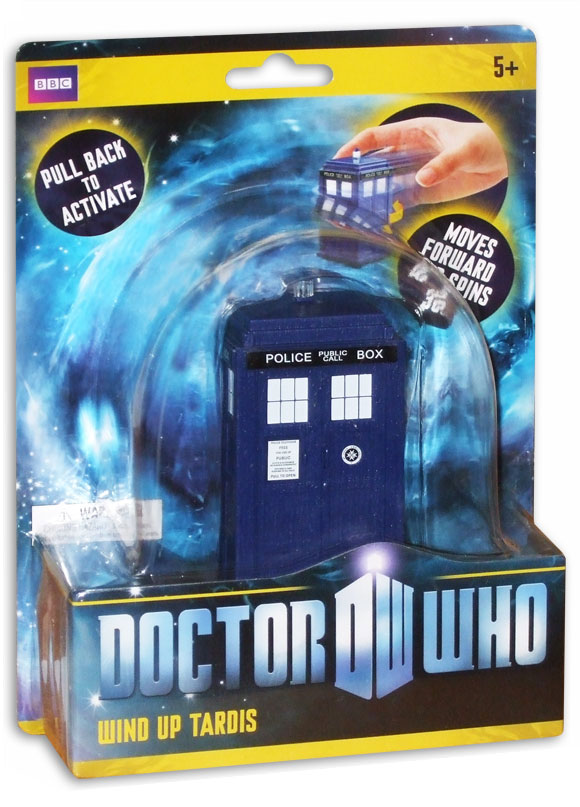 The Actual Tardis….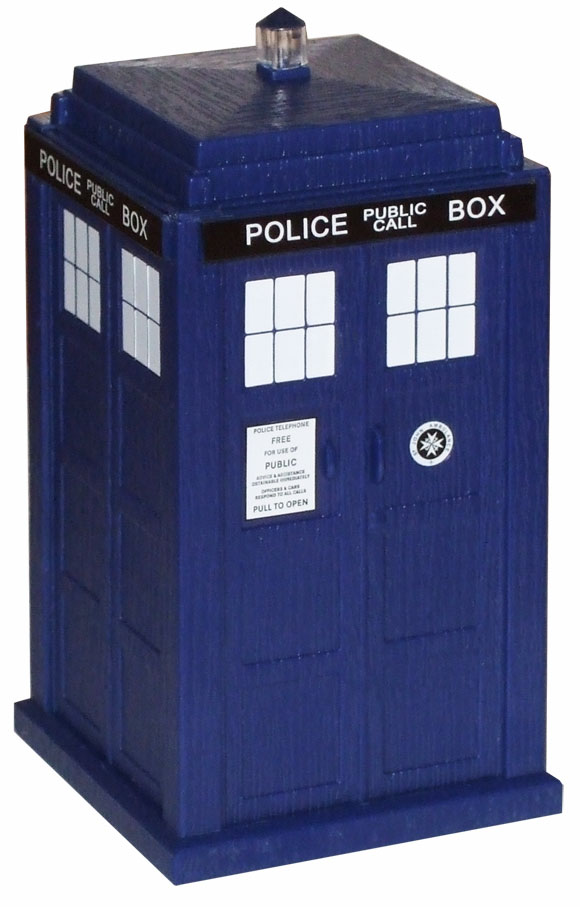 Also available the wind up Dalek…