Big Finish 154 Doctor Who The Witch from the Well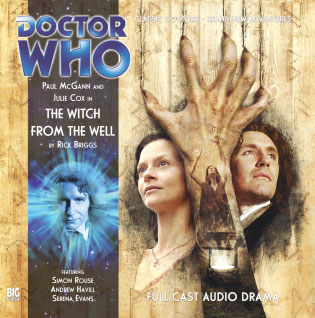 Big Finish 154 Doctor Who The Witch from the Well
Starring Paul McGann and Julie Cox.
Released 30th November 2011
A shrieking, killing nightmare erupts from an overgrown well, hidden in the grounds of an old house, Tranchard's Folly – and Mary Shelley, the Doctor's latest travelling companion, rescues teenage twins Finicia and Lucern from the clutches of the monster.
But a TARDIS trip in search of the origin of the horror goes terribly wrong when the Doctor, Mary and their two new friends find themselves stuck in the middle of a seventeenth ncentury witch scare.
To Buy or Download This CD or to see full details on this and other Audio CD's and books go to the Big Finish Website Here