Big Finish 152 Doctor Who House of Blue Fire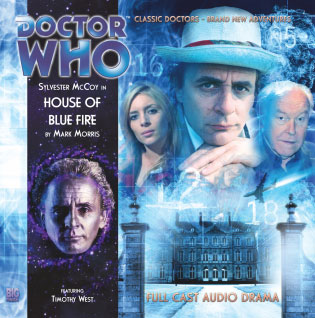 Big Finish 152 Dr Who House of Blue Fire
There's a whole ABC of horrors at Bluefire House – as four young people, drawn together to this tumbledown hotel at the edge of nowhere, are about to discover.
The Doctor alone knows what lurks at the heart of Bluefire House. But the monster of his childhood dreams is coming. Just this once, the Doctor's afraid.
Starring Sylvester McCoy with Timothy West.
To Buy or Download This CD or to see full details on this and other Audio CD's and books go to the Big Finish Website Here
Released 30th September 2011