Big Finish 147 Doctor Who: Kiss Of Death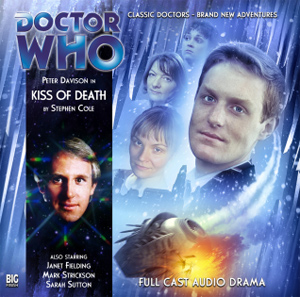 Big Finish 147 Doctor Who: Kiss Of Death
The TARDIS travellers take a break on the beach world of Vektris.
Hot sun, cold drinks and all the time in the worlds. What could possibly go wrong? A kidnapping, a spaceship heist and a desperate chase to a distant galaxy later, Turlough finds himself in a strange winter palace… along with a face from his past.
Starring Peter Davison, Janet Fielding, Mark Strickson and Sarah Sutton.
To Buy or Download This CD or to see full details on this and other Audio CD's and books go to the Big Finish Website Here