Big Chief Weeping Angel Limited Edition 1:6 Scale

Available to order in the UK from www.bbcshop.com

Also available from www.forbiddenplanet.co.uk

Available to order in the USA from www.entertainmentearth.com
As old as the universe the Weeping Angels are the deadliest, most powerful, most malevolent life-form evolution has ever produced. Able to close distances of metres literally in the blink of an eye, they feed off the potential energy of the years their victims would have lived in the present, killing them in the past.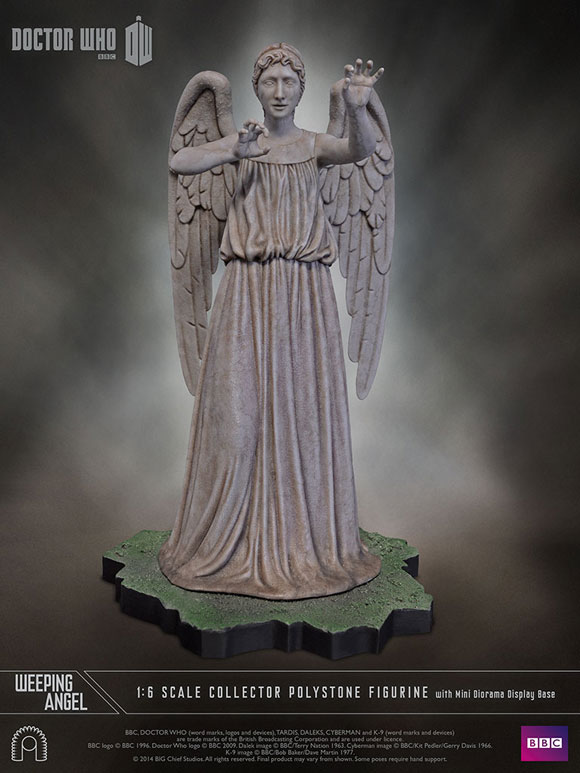 BIG Chief Studios are proud to announce the first in a new series of 1:6 Scale Collector Polystone Figurines. Featuring three sets of interchangeable arms and two alternate heads to adopt multiple poses, the figurine is cast from heavy polystone and comes complete with a mini diorama base.
Purchase additional Weeping Angel figurines and link their bases together in a number of possible ways to create a larger display.
Produced in a numbered limited edition, each figurine comes with a certificate of authenticity and is packed in a full colour printed box.